PUBLISHED : WED, 07 MAY 2014, 05:54 PM
UPDATED : SUN, 11 MAY 2014, 06:00 AM

Attorney General Eric Schneiderman Finally Gets Around To Arresting Councilmember Ruben Wills On Investigation That Is Over Two Years Old
With federal prosecutors hot on a corruption crackdown across New York state, the state's attorney general, Eric Schneiderman, today arrested New York City Councilmember Ruben Wills on a charge of misusing some of the proceeds of a $33,000 state grant to New York 4 Life, a charity the councilmember managed.

The $33,000 grant to Councilmember Wills' charity was sponsored by former New York State Sen. Shirley Huntley in 2008. Two years ago, Councilmember Wills' charity refused to fully comply with a subpoena issued by the state's top prosecutor's office, forcing state prosecutors to file a court motion to compel the charity to comply. After that, the state's case went dormant. During this time, Gov. Andrew Cuomo formed an anti-corruption panel to great fanfare, but the governor ditched the panel as soon as it appeared that the panel would investigate the governor's own questionable political supporters. Recently, the outrage by good government groups and government reform activists reached such a fevered pitch at the government's inept prosecution of corruption that the top federal prosecutor in Manhattan, Preet Bharara, took over the corruption investigations of the now-defunct anti-corruption panel, known as a Moreland Commission. In the time since the feds took over, Mr. Bharara has empaneled a grand jury, obtaining subpoenas for corruption records. As government reform activists await possible grand jury indictments, all of a sudden the state's attorney general has begun to look busy. One fruit from Mr. Schneiderman's scurrying efforts was today's arrest of Councilmember Wills.
Ruben Wills Arrested : Best comment : "You know election day is getting closer. @AGSchneiderman did something." https://t.co/8qWDK3nwhc

— Informed Voting (@informedvoting) May 7, 2014
But Councilmember Wills' corruption arrest is complicated by many factors. One of the publicly-elected officials, who State Sen. Shirley Huntley was asked to wiretap and photograph as part of an undercover FBI sting operation on political corruption, was Councilmember Wills, according to Politicker. Prior to that, former City Council Speaker Christine Quinn endorsed Councilmember Wills for re-election one day after he had appeared in court to face a misdemeanor stealing charge. Councilmember Wills earned his incumbency on the City Council in a special election in southeast Queens in 2010 to succeed Thomas White, who died in August in 2010, and Councilmember Wills was re-elected in 2011 to continue to serve the remainder of White's four-year term. Councilmember Wills later appeared in court in March 2011 on charges in connection with a 1996 incident. He was accused of damaging a wall and removing a fan and track lighting at a downtown business.
After Councilmember Wills' March 2011 court appearance, Speaker Quinn defended Councilmember Wills. "I'm extraordinarily proud of my City Council and proud of the members that I get to serve with every day on behalf of the people of the City of New York," she told The New York Daily News at the time.
In spite of Councilmember Wills' troubles, Speaker Quinn had awarded Councilmember Wills $584,000 in discretionary funding in the city's 2012 budget.
That Councilmember Wills is being singled out in the attorney general's sudden efforts to catch up with the state's long backlog of corruption investigations is troublesome. As has been noted by others, it can sometimes appear that state and federal prosecutors seem to obsess with the petty crimes of minority politicians, which conveniently allows larger corruption scandals to go uninvestigated and unprosecuted. It doesn't help when the media portrays the political corruption problem as only being isolated to Queens, for example. Corruption is a bigger problem, and the bigger corruption scandals rarely receive the kind of scrutiny as petty crimes. Councilmember Wills was arrested for allegedly misusing the proceeds of a $33,000 state grant. Former Sen. Huntley is serving a one-year prison sentence in connection with the misuse of $80,000 in tax payer money. Meanwhile, there's still no update on whatever happened to the corruption probe into how Aqueduct Entertainment Group landed a multibillion-dollar casino contract. But in that AEG probe, two more black leaders, State Sens. John Sampson and Malcolm Smith, appear to be targets. Each of Sens. Sampson and Smith are also being investigated in connection with still yet other corruption charges. Another possible corruption scandal in Queens, a questionable $20 million construction project by the Queens Public Library, will probably drag on for years before any indictments or arrests are made. State Sen. Jose Peralta, another minority leader from Queens, is the subject of a possible corruption investigation that is almost five years old involving over $500,000 in taxpayer money that was funneled to Corona-Elmhurst Center for Economic Development, a dormant non-profit organization. No arrest or indictment has yet to be made in connection with state Sen. Peralta's non-profit. Moreover, there's also been no update into an alleged investigation into the awarding in January 2010 of a $50 million voting machine contract to Election Systems & Software by New York City election officials. The new voting machines turned out to be an embarrassment to city officials, when it was revealed that the new machines would be unable to timely tally votes for the primary and general elections, even though they are "electronic" machines, forcing New York City elections officials to drag out clunky voting booths that work with levers, pulleys, and wheels in the last mayoral primary election. Even after the $2 billion fiasco that is the ECTP 911 emergency call EMS system that keeps crashing over and over -- and over again -- there's still no investigation into cost over-runs, failures, or other possible wrong-doing. Also pending is the outcome of the city's investigation into the corrupt campaign spending by Super PAC's administered by one lobbying firm, The Advance Group. And all there is, is silence about the other corrupt Super PAC's from last year's municipal elections.
While the attorney general follows up on the missing $33,000 that Councilmember Wills cannot fully explain, there are millions and billions of taxpayer dollars in outstanding corruption investigations, and allegations that may call into question the integrity of our entire election system, that appear to be going cold. This pile-up of corruption cases proves that city and state prosecutors are inept at fully investigating political corruption. Instead, state and local prosecutors just looked the other way, and the incidence of corruption just kept piling on up until nothing less than a dedicated Moreland Commission would be needed to flush all this corruption out of the system. But since Gov. Cuomo scuttled the Moreland Commission, now the task of prosecuting all this corruption lands on the laps of the U.S Attorney's Office. Indeed, federal prosecutors received the files of about two dozen possible investigations from the now-defunct Moreland Commission that city and state investigators never got around to worrying about before now. When the governor first formed the Moreland Commission, the press never asked why lazy city and state prosecutors had allowed corruption to grow to become a stage 4 cancer on our government. Once the feds excise this cancer of corruption from our body of government, will we have enough good officials left to right this ship ? After all this is over, one of the first things voters should demand is for the elected officials to determine why did the state's attorney general and all of the district attorneys let corruption become so out-of-control in New York in the first place. Prosecutors should also determine the legality of allowing government officials to subvert the conduct of the public's business by elected officials, who use private e-mail services to hide the government's official work from the reach of sunshine laws, a tactic embraced by Gov. Cuomo. The shady use of private e-mail accounts to subvert the reach of freedom of information laws or the discovery process of litigation is a practise typical on Wall Street and their big money law firms. Now, Gov. Cuomo has apparently rolled out this shadowy machination to New York state government. Gov. Cuomo's pattern of political subterfuge may have contributed to the failure of the Moreland Commission to refer any criminal case for prosecution before its disbanding, and the appearance of sabotage is said to be being the focus of federal prosecutors. Government reform activists privately hope that Gov. Cuomo's interference with the doomed Moreland Commission can meet the legal definition of obstruction of justice, opening the door to a political pressure point to force government reforms, if not at least to give federal prosecutors additional evidence to hand down indictments against more crooked politicians, who are responsible for enabling political corruption in New York state government.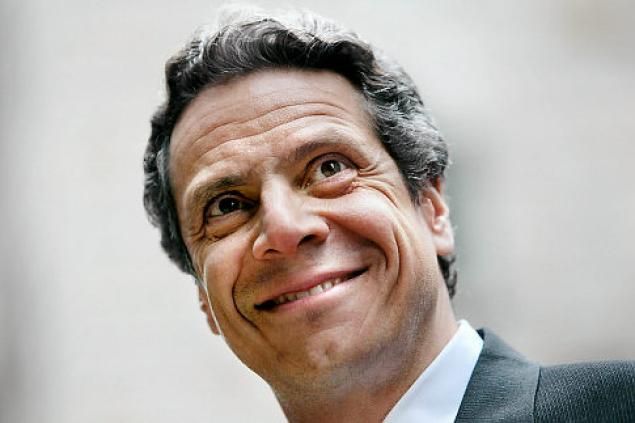 In the meantime, Speaker Quinn's successor, Councilmember Melissa Mark-Viverito has indicated that she will not allow Councilmember Wills to decide the fate of his slice of this year's City Council slush funds. Instead, her office will decide where his allocation of the discretionary funding will go, in consultation with the chair of the Queens Councilmembers' delegation. At all costs, the Council Speaker's office is intent on keeping its councilmember slush fund. Even though many officials have been charged with fraud in connection with the misuse of the City Council's discretionary funds, the corrupted elected officials are too addicted to the power that comes from doling out these grants.
Last year, former Council Speaker Quinn approved the disbursement of $3.2 million in member items requested by Councilmember Dan Halloran, even though the councilmember had been charged in a conspiracy and bribery scheme relating to his member items. In the criminal complaint against him, Councilmember Halloran suggested to an undercover FBI agent that Councilmember Halloran could increase the size of the discretionary funds he was using as a bribe by calling in favours from other councilmembers. For all the corruption that the City Council did to hide the speaker's multimillion-dollar slush fund, former Speaker Quinn herself was never prosecuted.
Lazy @AGSchneiderman hustling to arrest backlog of corrupteds before @SDNYnews hands down indictments. http://t.co/BNrkY2cSl6 #Moreland

— Informed Voting (@informedvoting) May 7, 2014
With millions and billions in taxpayer dollars at stake in uninvestigated political corruption, law enforcement under the de Blasio administration continues to focus on NYPD Police Commissioner William Bratton's obsession with his "broken windows theory" of policing. Instead of focusing on the "criminal networks" of political corruption and corporate corruption, law enforcement instead over-police the poor and people of color, targeting them, amongst other places, on public transportation systems of subways and buses, a regressive move that may violate the Civil Rights Act.