In New York, the state Attorney General has lost control over his wayward District Attorneys. Now, the State Legislature wants to appoint a disciplinary commission to review the corrupt acts of the state's "Dirty D.A.'s"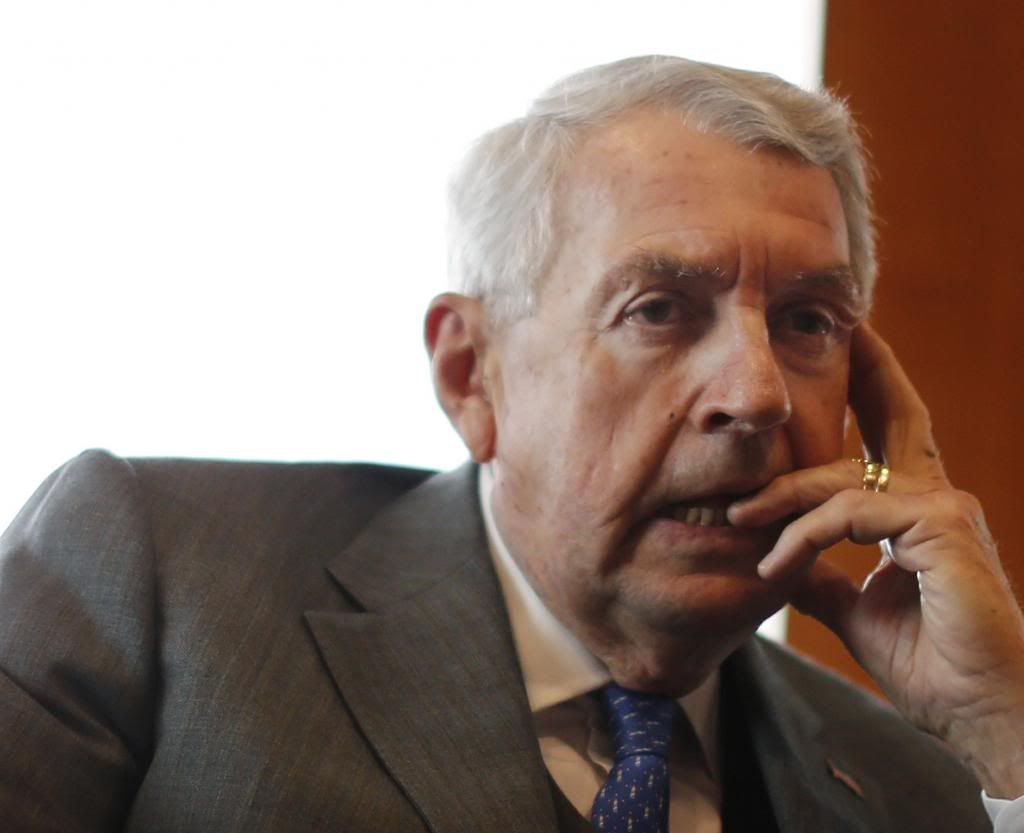 RELATED

---

Prosecutor misconduct commission moves forward in "Hynes" legislature (The Brooklyn Paper)

After Bitter Election Loss, Charles Hynes Shredded His Office Documents : Sources (The New York Observer)

The New York State legislature, that swamp of corruption, is hoping to create an independent commission to investigate the prosecutorial misconduct of New York's state prosecutors. The commission members would be able to recommend disciplinary actions against prosecutors engaging in "improper activity or whose performance displays a degree of incompetence not suited for the office," The Brooklyn Paper reported.

The possibility that the state's district attorneys have become corrupt is too much for the state's attorney general, Eric Schneiderman, to handle. The only way hot political corruption cases like this can be handled is to outsource it to an incompetent commission, which Gov. Andrew Cuomo can then disband if the political heat becomes too much to bear, like what he did with the do-nothing Moreland Commission.

The scandal with Brooklyn D.A. Hynes is only coming up now, because Manhattan U.S. Attorney Preet Bharara is investigating JCOPE ethics complaints and Moreland Commission corruption files. Were it not for Mr. Bharara's ongoing campaign to clean up government corruption, the city's lazy Department of Investigations would not have investigated any of the corrupt district attorneys in New York's five boroughs, much less D.A. Hynes. Naturally, there are rumors being shared amonst activists that the DOI probe into former D.A. Hynes may have been politically-motivated, like all the other take-downs in New York City. Of course, nothing is going to happen in respect of this proposed district attorney investigation commission, unless Assembly Speaker Sheldon Silver blesses this commission, which voters know he won't, because Speaker Silver has a long history of enabling corruption all across New York state. But some New York City-based bloggers and activists privately wonder if just the fear of the idea of this commission will scare the crap out of some corrupt local district attorneys, like Manhattan D.A. Cy Vance, who many good government reform activists believe avoids prosecuting political corruption cases.

Besides Mr. Vance, the new Brooklyn district attorney, Ken Thompson, also avoids thorny political cases. For example, Mr. Thompson failed to examine the slimy circumstances of how one of the mayor's loyal political supporters was allowed to basically get out jail for free. The long-time Queens district attorney, Richard Brown, refused to find any wrong-doing when the New York Police Department kidnapped and held prisoner the whistleblower Adrian Schoolcraft in the psychiatric ward of a Queens hospital.

In New York, whenever political or law enforcement corruption becomes so bad, the only way the corrupt justice system handles it is by outsourcing the investigation to an independent commission or to an independent prosecutor, because the district attorney, attorney general, or federal prosecutor with normal jurisdiction doesn't want the political blowback from these kinds of investigations. Look at how the Staten Island district attorney appointed a special prosecutor to investigate the corrupt Working Families Party ; the Staten Island D.A. didn't want to touch that investigation. These kinds of cases are TOO HOT for the normal investigators to handle. Investigators race to outsource probes to others, who can either afford to take the political heat or who are too stupid to know the difference. But if only voters could see why these investigations have to get outsourced, then that would show voters how the justice system truly has become corrupt, because there should be no reason why there should be a "tale of two justice systems" for political corruption.

Meanwhile, as Albany considers more and more layers of supervision over the state's crumbling law enforcement apparatus, it was reported this week that Mayor Bill de Blasio has yet to appoint a chair to the city's Civilian Complaint Review Board, a do-nothing oversight panel meant to push papers about in respect of civilian complaints against the NYPD, in spite of the fact that the NYPD appear to be openly engaging in racing profiling in respect of the low-level marijuana arrests that police are making under the de Blasio administration.