To scuttle possibly devastating investigations into public corruption, Gov. Cuomo announced that he was closing his ethics commission
Was the Moreland Commission some kind of sick and twisted, do-nothing joke that is finally getting exposed on April Fool's Day ?
Some state legislators and good government groups speculated that Gov. Andrew Cuomo was embarrassed to have to endure the unwelcome distraction of multiple public corruption investigations during an election year, The New York Times is reporting.
One of the co-chairs of the Moreland Commission, a Long Island district attorney, Kathleen Rice, is mounting a fun for Congress. It's unknown, yet, how voters will react to her abdication of her public corruption investigation duties.
Is Long Island Prosecutor Kathleen Rice's Reputation Going Down The Toilet ?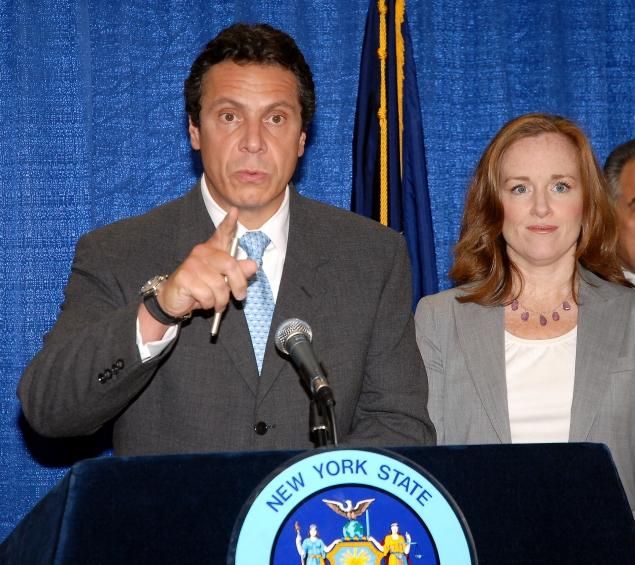 Critics question how deeply corruption panel co-chair Kathleen Rice would probe Sheldon Silver after campaign contributions.
State government officials are questioning how aggressively Gov. Cuomo's corruption panel would investigate Assembly Speaker Sheldon Silver, after the law firm that employed Silver gave nearly $300,000 in campaign donations to co-chair and Nassau County District Attorney Kathleen Rice. (The New York Daily News)* Governor's Crusade Against Corruption Comes With Too Many Asterisks (NYTimes) * To Gut Independence of Moreland Commission, Cuomo appointed Kathleen Rice as co-chair. Rice had been Cuomo's favourite for Attorney General before Eric Schneiderman won the AG race. (Capital New York) * Cuomo's naming of Rice to co-chair of Moreland Commission was a way to cut out Schneiderman from Moreland investigation of political corruption.
Another district attorney co-chair of the Moreland Commission, Bill Fitzpatrick, said that the public was deluded into thinking that the members of the Moreland Commission were "super cops," even though that's exactly the role that the state laws provide that gave rise to the commission in the first place. Already, a backlash appears to be growing amongst good government groups and government reform activists, who claim that members of the Moreland Commission appeared to do nothing more than Gov. Cuomo's political bidding. For example, when the Moreland Commission threatened to issue subpoenas to political supporters of the governor, the governor was said by some to have obstructed their efforts.
Eleanor Randolph was disappointed that the Moreland Commission didn't do more to report on the pay-to-play corruption in New York politics.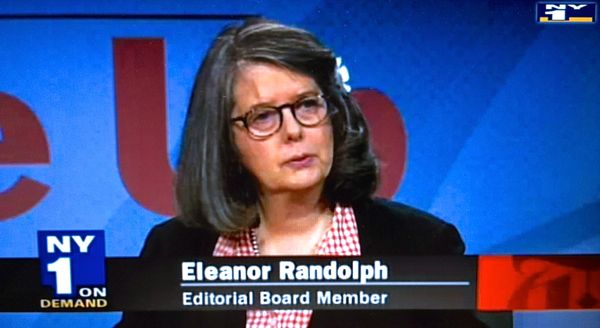 Last December, Eleanor Randolph appeared in the roundtable segment of The New York Times Close-up on NY1, and she expressed annoyance that one of the Moreland Commission's reports skipped over so many details of public corruption.
ICYMI Fitzpatrick on end of Moreland Commission: People erroneously thought we were 'super cops' http://t.co/JpZAQJJHI5

— Teri Weaver (@TeriKWeaver) April 1, 2014
It's a good thing that federal prosecutors, who are presently engaged in a crackdown on public corruption, don't agree to be disbanded during election years. Otherwise, voters would really be in trouble.
2014-04-01 Moreland Commission - Follow-Up E-Mail Re Pitta Bishop USAO