Can't Anyone Investigate Corruption Anymore ?
The Moreland Commissioners Should Stop Making Noise and Instead Build A Case, Like the Senator Sam Ervin Hearings Did, Forcing Nixon to Resign After They Exposed the Watergate Scandal, According To True News From Change.
The editorial board of The New York Daily News has some advice to the members serving on Gov. Andrew Cuomo's anti-corruption Moreland Commission, which is headed by three different co-chairs : William Fitzpatrick, Kathleen Rice, and Milton Williams :



First, their job description does not include bluster, even delicious bluster. While his thrust was right, Fitzpatrick was off the dial in explaining why the Legislature must be the commission's central target as follows: "Thirty members of the governor's staff haven't been walked out in handcuffs in the last five years."





Second, they should stick to facts. Fitzpatrick justified subpoenaing legislators' law firms with speculative innuendo: "We're talking about six-figure retainers from people that as far as we know never go to court. I suspect the real problem is going to be for those who have to answer it and say, 'You know what, in all honesty, I don't do anything for this massive amount of money I get.' "




They need to become far more transparent. As a first step in that direction, they should drop any notion that the commission is a law enforcement authority. It's a fact-finding operation, not a prosecutor's office, and must be subject to full public scrutiny. As such, the panel should disclose every subpoena.





They must shut the door to negotiating potential reform laws with the Legislature. The panel's primary mission is to present specific case histories and information that can inform a debate among elected officials about legislative fixes.
From : Reform the reformers : Cuomo's anticorruption commission must get its act together (The New York Daily News)
Meanwhile, The New York Times is concerned that after a promising start, Cuomo's Commission to Investigate Public Corruption is becoming little more than a branch of the governor's political network: (Will New York's Political Watchdog Pass the Test ?)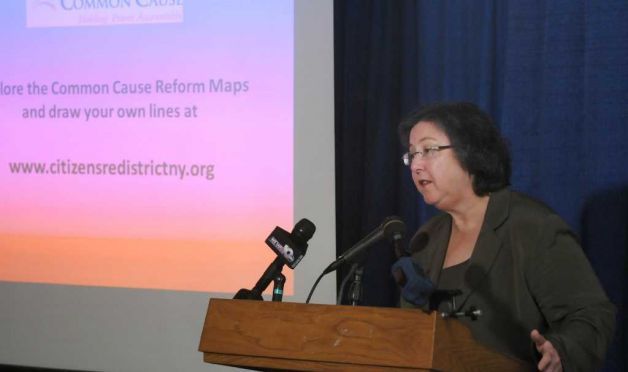 Common Cause New York sent a letter to Gov. Andrew Cuomo and Attorney General Eric Schneiderman saying that any interference in the Moreland Commission would be a "shocking waste of momentum for meaningful change," according to Capital New York.
Looks Like Cuomo's Inept Fake Poser Moreland Commission Is About To Get Fucked
Constant Updates From True News From Change NYC :
Cuomo's Plan B : Cuomo Seeks to Resurrect an Ethics Deal (WSJ). Members of a state panel investigating New York political corruption are involved in talks between Gov. Andrew Cuomo and legislative leaders to craft a new package of ethics laws, said people familiar with the discussions.
Moreland Abortion : New York's Fake Press Will Give Cuomo A Pass For Aborting Moreland, But Not The National Press Based In Washington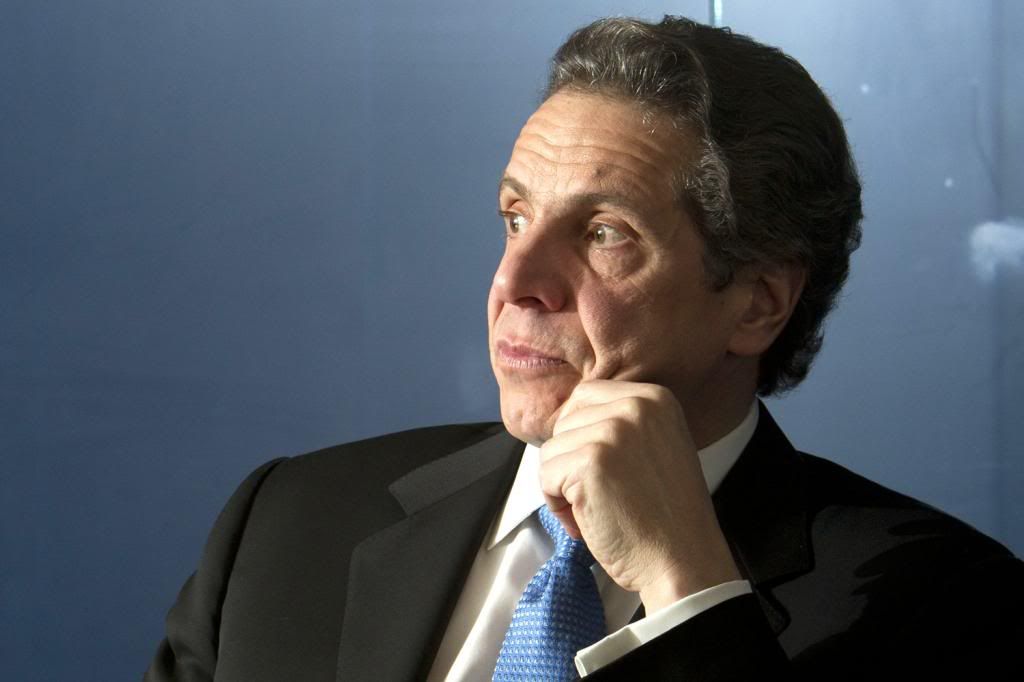 Cuomo denied that he personally ordered his anti-corruption Moreland Commission to quash subpoenas bound for his allies. Spokeswoman Melissa DeRosa says the 'governor did not advise' the commission on subpoenas — didn't say if any of his aides did. (NY Daily News) * NYC housing advocates are losing hope that the Moreland Commission will dig deeply into the state's politically-corrupt real estate industry. (The Gotham Gazette) * Cuomo chickens out on corruption. Never mind. That's the message Gov. Cuomo just sent about his vow to clean up Albany. (The New York Post) * (Gov. Cuomo Denies Ordering Subpoenas Be Killed, But More Vague On If He Advised It : The New York Daily News)
Is Gov. Cuomo in a situation that may sink his political ship ?
Cuomo doing damage-control over anti-corruption commission — gets no favors from GOP (The New York Daily News) Cuomo may want to reignite talks with the Legislature on ethics reform, but Senate Republicans are letting him know, says an insider, 'We may very well do it, but we're not doing it on your time frame.' * The Moreland Commission has announced plans, amid mounting criticism from bloggers and reform activists to investigate the Democratic state party as "part of an inquiry into how political parties use loosely regulated fund-raising accounts, known as housekeeping committees. One area of interest is the use of housekeeping funds to pay for political advertising." Panel to Investigate State Democratic Party (NYTimes) * Cuomo's Office Is Said to Rein In Ethics Board He Created (NYTimes) Some of the bloggers and reform activists that cheered the creation of the Moreland Commission are worrying that its investigative efforts are losing credibility.
Is Long Island Prosecutor Kathleen Rice's Reputation Going Down The Toilet ?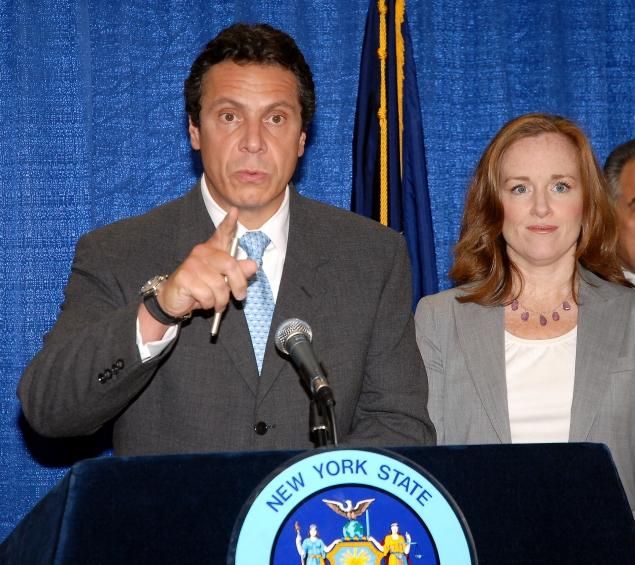 Critics question how deeply corruption panel co-chair Kathleen Rice would probe Sheldon Silver after campaign contributions. State government officials are questioning how aggressively Gov. Cuomo's corruption panel would investigate Assembly Speaker Sheldon Silver, after the law firm that employed Silver gave nearly $300,000 in campaign donations to co-chair and Nassau County District Attorney Kathleen Rice. (The New York Daily News)* Governor's Crusade Against Corruption Comes With Too Many Asterisks (NYTimes) * To Gut Independence of Moreland Commission, Cuomo appointed Kathleen Rice as co-chair. Rice had been Cuomo's favourite for Attorney General before Eric Schneiderman won the AG race. (Capital New York) * Cuomo's naming of Rice to co-chair of Moreland Commission was a way to cut out Schneiderman from Moreland investigation of political corruption.
An agent with all the ethics of Maître Karlsson investigating corrupt Albany ethics ? Rice, ostensibly the "face" of the commission, has served as Nassau County district attorney since 2005, and is currently running for reelection. A prolific fundraiser who had over $2 million in her campaign coffers heading into the her reelection battle, she also received $300,000 in donations from the law firm that employs Assembly Speaker Sheldon Silver. Rice is a staunch Cuomo ally who ran for Attorney General in 2010. She was seen by many as Cuomo's choice in the race over the winner, Attorney General Eric Schneiderman. In a 2009 debate, she was the only Democratic candidate for attorney general to refuse a pledge to seek higher office in the next eight years if elected to the position. Rice's name has also been linked to aborted Congressional runs. (Gotham Gazette)
This is exactly the way Maître Karlsson does business. Rice is now being criticized by Democrats for disposing of politically-motivating corruption allegations against former Nassau Police Commissioner Thomas Dale. It is said that, at the order of a political donor, the police commish ordered the arrest of a witness in a corruption case. Rice's finding of no criminality in the witness tampering case was reported to have been carried out with the intention to "protect political cronies." (The New York Daily News)
Moreland Not News to Local TV News
Paid TV Ads Run By Local TV Stations Act To Block Any TV News On Moreland Commission. Local TV Makes Millions Off Of Pro Cuomo Ads and Does Not Cover the Moreland Commission Killing of Subpoenas to Investigate Where The Money to Pay for Those Misinforming NY Good For Business Ads Came From . . . . Sources said the subpoena sought to seek information on the party's spending from its "housekeeping" account — which raised millions this year used to fund ads promoting Cuomo's legislative agenda. Cuomo's anti-corruption panel stops at investigating his own Democratic party (The New York Daily News). A subpoena that sought to seek information on the New York Democratic party's spending from its 'housekeeping' account was never sent, sources tell the Daily News. NY Democrats say they raised $7 million (UPDATED) (Albany Watch) * Pro-Cuomo lobbying group disbands (The New York Daily News) * Pro-Cuomo Group Repeats as Top Spender on Lobbying (The New York Times)
TV Makes $$$ Telling Us NY is Open For Business While in Truth It is Closed Shut. How can TV run ads saying NY good for business when The Tax Foundation said New York has the worst business climate in the nation New York is the unfriendliest state for business (The New York Daily News)
Gov. Cuomo will pay a political price for killing the Moreland Commission
Even worse, doing so would destroy the confidence of an already wary public that anything meaningful can be done to curb the way money corrupts politics in Albany.* "What gives, Mr. Cuomo?" The Albany Times Union writes on the Moreland Commission. "As dismal as this all is, it may not be too late for this commission to succeed — if Mr. Cuomo can keep his hands off it, regardless of whose feathers get ruffled, and if the commissioners haven't lost their vision of the original goal and their will to do something about it. If not, Mr. Cuomo should be prepared to own a failure as embarrassing as the system he vowed to fix."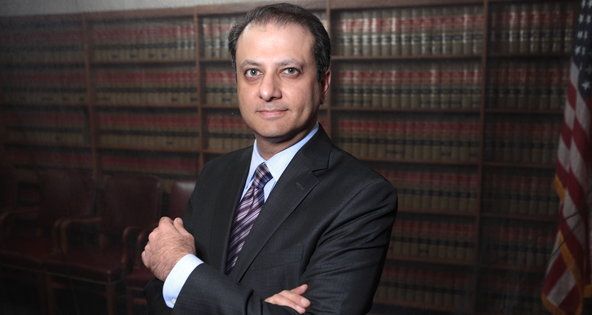 Preet Bharara : New Media Will End NYC's Journalism of Sheep
. In testimony before the Moreland Commission, Mr. Bharara lamented the loss of investigative journalists, but he put high hopes on new outlets and revived old media. * U.S. Attorney To Commission : Political Corruption Is Out Of Hand In New York State (
CBS New York
) :

To repeat a longstanding lament, investigative journalists have become a dying breed, although there are still a few extraordinary practitioners, some of whom are here tonight. With each press outlet that closes or downsizes, opportunities to ferret out fraud and waste and abuse are lost.
And that is too bad because, as Edward R. Murrow once observed, 'A nation of sheep will beget a government of wolves.'
But maybe the thinning ranks of investigative journalists will be fortified :
Maybe Politico's purchase of Capital New York and its planned infusion of staff and resources will mean more Albany muckraking.
Maybe Jeff Bezos's purchase of the Washington Post and his reported interest in rejuvenating a storied history of eye-popping investigations will prove contagious.
And maybe fresh news outlets like BuzzFeed whose editors are said to be bent on doubling down on political investigations will provide grist for Commissions like this one.
We shall see.
Freed from the bondage of Cuomo (for now)

Off the leash : Gov. Cuomo's anti-corruption Moreland Commission shows some teeth. Not until Gov. Cuomo was at risk of losing what little bit of credibility he has with progressive Democrats did he finally bless Kathleen Rice's subpoenas of the state Democratic Party's housekeeping accounts. (The New York Daily News)