Google has symbolically changed its home page to draw attention to the controversial enabling of the violent anti-LGBT crackdown in Russian by the International Olympic Committee.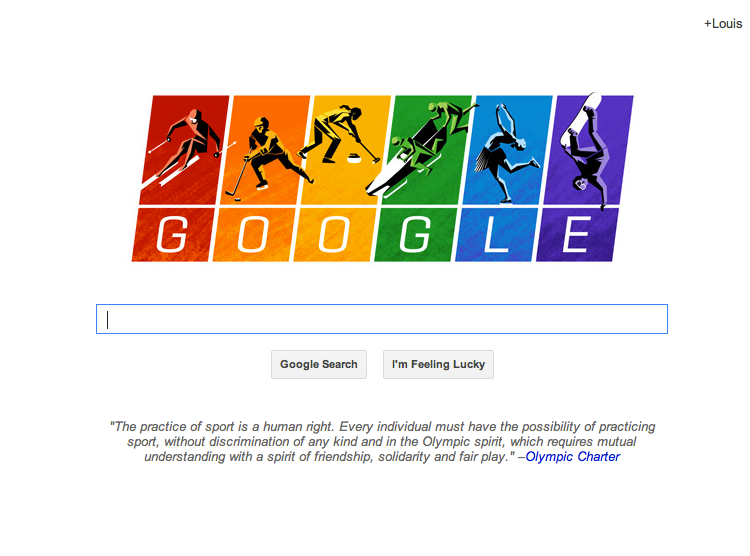 Google's Olympics home page cited a section from the Olympic Charter that forbids discrimination :
"The practice of sport is a human right. Every individual must have the possibility of practicing sport, without discrimination of any kind and in the Olympic spirit, which requires mutual understanding with a spirit of friendship, solidarity and fair play." – Olympic Charter
The change of the "doodle" was also made by Google to its Russian homepage.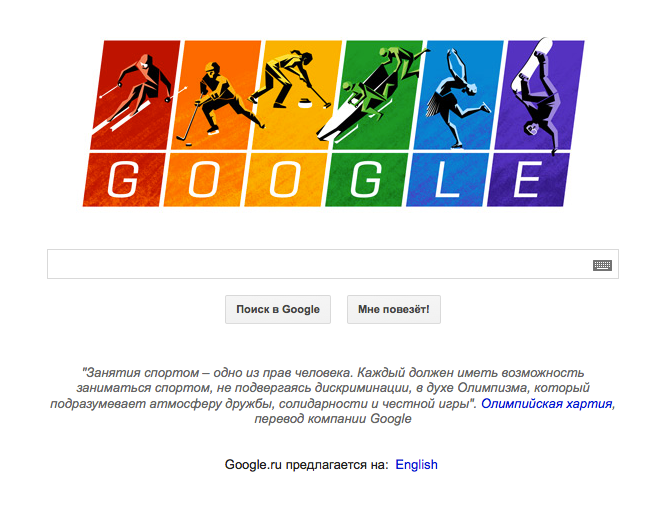 Google's digital action came on the day when activists in New York orchestrated their latest protest against the violent anti-LGBT crackdown in Russia. Activists acting in solidarity with the group Queer Nation NY staged a protest outside the Russian consulate in Manhattan one day before the opening ceremonies of the Sochi Olympics.
Ever since Russian President Vladimir Putin launched a violent anti-LGBT crackdown in Russia, LGBT activists have been staging protests world-wide in the time leading up to the 2014 Sochi Winter Olympics.