Conflicts of Interests Board CYA Time : The Big Losers on the COIB makes voters the Biggest Losers in 2013
From True News From Change NYC :
No Connecting the Dots or Follow Up By the Daily News of the Conflict of Interests Board Speakers' Race Duck and Cover
The Conflicts Board Ignores the Free Work Advance Group and Others Have Done for Mark-Viverito and Fines A Losing City Council Candidate and the Sister of UFT Union Boss
The New York Daily News : Terrible Ethics Seddio Deal to Make Mark-Viverito Speaker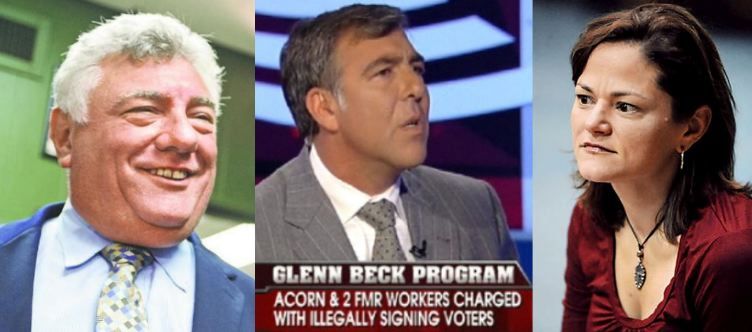 Many of the 30 who signed on share her progressive agenda. Joined in ideology, they overlook the conflict of interest that aided her candidacy. To rally support, she accepted free consulting from the Advance Group, a major lobbying firm that will press Mark-Viverito to support legislation and budgetary requests sought by its clients. After the Daily News disclosed the arrangement, Mark-Viverito denied impropriety even as she cut loose the Advance Group. She then hired consultants, paying them with money from donors whose identities she is not required to disclose until after the Council vote on her elevation.
Correction to DN Ed : Advance Group Operative Involved in the Seddio Deal : An operative with the controversial Advance Group, Jonathan Yedin, who has been working in Brooklyn Democratic Party politics for more than a decade and belongs to Mr. Seddio's political club. Though Ms. Mark-Viverito eventually stopped taking free advice from the Advance Group, Mr. Yedin remained a crucial player in the brokering of the deal, sources said. Inside Melissa Mark-Viverito's Road to Victory (NYO)
Mark-Viverito and her supporters are setting a terrible ethical standard. Further clouding the situation, she garnered support with the help of Mayor-elect Bill de Blasio, who pressed Brooklyn Democratic boss Frank Seddio to put the Brooklyn delegation in Mark-Viverito's corner. Seddio complied. His Council troops will get plum committee assignments. Sources told The News that Seddio is also angling to line up posts for his loyalists in the de Blasio administration. Let this not be the return to City Hall of Democratic patronage. That cancer was excised 20 years ago with the election of Rudy Giuliani.
Seddio is a ward heeler out of the Thomas Jefferson Democratic Club in Canarsie. He climbed from aide to backbencher assemblyman and then was shoehorned into a Brooklyn judgeship. After this page revealed that Seddio had improperly given tens of thousands of dollars from his campaign to his Brooklyn buds, Seddio quit the judgeship 17 months into a 14-year term to avoid judicial ethics charges. Seddio's record shows that he wants things. He will make requests of Mark-Viverito, who would be in a weak position to refuse him. And, having helped de Blasio avoid embarrassing defeat, he will no doubt make requests of the new mayor. Vito Lopez expects to anoint a successor as Brooklyn party boss who has his own questionable history (NYDN Ed) * Frank Seddio resigned a judgeship while under investigation by the state's judicial watchdog agency * B'klyn Judge Probed. Allegedly Gave Campaign Bucks To Pols (NYDN)
The Conflicts Of Interest Board Covers Up Corruption, Rather Than Investigate It
The mayor-elect violated checks and balances by championing Ms. Mark-Viverito's speakership. The mayor should not be meddling in the affairs of the municipal legislature to the extent that he can determine its leadership. What is more, his support for her flies in the face of a possible ethics violations during her speakership race and a campaign finance investigation into the shady dealings of one of her lobbyists. If Ms. Mark-Viverito does become speaker, she and the mayor-elect will have authority over the Campaign Finance Board and the Conflicts of Interest Board to make these investigations go away. How convenient.
Board Members of the Conflicts Of Interest Board Enable Corruption and Conflicts of Interests
Mark Davies (Executive Director) : Mark Davies has served as Executive Director and Counsel of the New York City Conflicts of Interest Board since January 1994. He previously served as Executive Director of the New York State Temporary State Commission on Local Government Ethics, where he drafted the Commission's bill to completely revamp New York State's ethics law for local government officials, and as a Deputy Counsel to the New York State Commission on Government Integrity. During 15 years in private practice (first with a major New York City law firm and then with a small suburban firm), he specialized in litigation and municipal law. He has also served in local political party positions and was a major party candidate in 1993 for the New York State Supreme Court, 9th Judicial District. A graduate of Columbia College and Columbia Law School, he has been an Associate Professor at St. John's University School of Law, a Visiting Associate Professor at Fordham University School of Law, and an Adjunct Professor at New York Law School and is currently an Adjunct Professor of Law at Fordham Law School, where he teaches New York Practice. He is a member of the executive committee of the New York State Bar Association's Commercial and Federal Litigation Section, whose newsletter he edits, and the chair of the Ethics and Professional Responsibility Committee of the State Bar's Municipal Law Section and a member of that Section's Executive Committee. He serves on the board of directors of Global Integrity and is a former member of the editorial board of PUBLIC INTEGRITY and a former member of the Steering Committee of the international Council on Governmental Ethics Laws. He has lectured extensively on civil practice and on government ethics throughout the United States and abroad, most recently at the IV Global Forum on Fighting Corruption in Brasilia at the request of the Brazilian Government and to officials in Jamaica at the request of The Carter Center, and has authored some two dozen publications, including several articles on governmental ethics laws, the municipal ethics chapter for ETHICAL STANDARDS IN THE PUBLIC SECTOR (ABA 1999), the governmental ethics chapter for a new international work on ETHICS AND LAW ENFORCEMENT: TOWARD GLOBAL GUIDELINES (Praeger 2000), and a chapter on adopting local government ethics laws for a recent New York State Bar Association publication. From 1990-2006, he was the directing editor and revision author of WEST'S MCKINNEY'S FORMS FOR THE CPLR and is the directing editor and lead author of NEW YORK CIVIL APPELLATE PRACTICE (West 1996). In 2000 he received the New York County Lawyers' Association Award for Outstanding Public Service, and in 2007 he received the New York State Bar Association Excellence in Public Service Award.
--
Nicholas Scoppetta (Chair) : Nicholas Scoppetta was appointed to the Board and as Board Chair on December 28, 2012. Mr. Scoppetta serves as counsel to Scoppetta Seiff Kretz & Abercrombie, the law firm that he co-founded in 1980. Mr. Scoppetta has served in numerous City positions since 1972, when Mayor Lindsay appointed him as Commissioner of Investigation, including Deputy Mayor for Criminal Justice, Chair of the Mayor's Criminal Justice Coordinating Council, Chair of the Commission to Combat Police Corruption, Commissioner of the Administration for Children's Services, and Commissioner of the Fire Department of the City of New York. Mr. Scoppetta has also served as a Professor of Law and Adjunct Professor of Law at New York University Law School and as a Lecturer in Harvard Law School's Trial Advocacy Program, as a Commissioner for the New York State Waterfront Commission, as an Assistant District Attorney under Frank Hogan, as Associate Counsel of the Knapp Commission, as a Deputy Independent Counsel under the federal Ethics in Government Act, and as a Special Assistant U.S. Attorney in the Southern District of New York. Among his many civic activities, Mr. Scoppetta has served as President and Chair of the Board of Trustees of the Children's Aid Society, as President of New Yorkers for Children, and as a member of the Executive Committee of the Association of the Bar of the City of New York.
--
Erika Thomas-Yuille (Board Member) : Ms. Thomas-Yuille was appointed to the Board in February 2012. She is currently Associate General Counsel for The McGraw-Hill Companies, where her litigation practice primarily consists of employment matters, internal investigations, and providing legal advice in connection with the company's worldwide anti-corruption, compliance, and ethics initiatives. Prior to joining McGraw-Hill, Ms. Thomas-Yuille served as an Assistant U.S. Attorney in the Southern District of New York. Before her tenure as a federal prosecutor, Erika worked as an associate at Stroock & Stroock & Lavan LLP and Akin Gump Strauss Hauer & Feld LLP. Ms. Thomas-Yuille graduated from Harvard College and the University of Pennsylvania Law School. She is a past member of the Judiciary Committee of the New York City Bar Association and the Board of Managers of the Harlem YMCA and currently volunteers as a Girl Scout troop leader.
--
Andrew Irving (Board Member) : Andrew Irving was appointed to the Board in March 2005. Mr. Irving serves as Senior Vice President and Area Counsel of Gallagher Fiduciary Advisors, LLC, a registered investment adviser that provides consulting and decision-making services to public and private sector benefit plans and other institutional investors. He leads GFA's fiduciary decision-making practice, which focuses on providing independent, conflict-free, discretionary decisions regarding particular transactions or plan assets. Prior to joining GFA's predecessor firm, Independent Fiduciary Services, Mr. Irving was a partner at Robinson Silverman Pearce Aronsohn & Berman and Bryan Cave LLP, where his practice focused on employee benefits, labor relations, and collective bargaining matters, and also included representation of regulated companies in the telecommunications and energy industries. While at the firm he supervised its New York office's pro bono activities, and mentored the Moot Court team from Brooklyn's Thomas Jefferson High School. After graduating from Yale College and Columbia Law School, where he was a member of the Law Review, Mr. Irving clerked for the Honorable Eugene H. Nickerson, United States District Judge for the Eastern District of New York.
--
Burton Lehman (Board Member) : Burton Lehman was appointed to the Board in July 2009. He is Of Counsel to Schulte Roth & Zabel LLP, a law firm which he helped to found in 1969. Mr. Lehman is an alumnus of Columbia College (A.B. 1962) and Columbia Law School (J.D. 1965, magna cum laude), where he was the Writing and Research Editor of the Columbia Law Review. Mr. Lehman has been a lawyer, advisor and counselor throughout his career. His practice has been very broad-based, with an emphasis on financial and real estate transactions and partnership matters. Mr. Lehman was Chairman of the Board of Governors of Hebrew Union College-Jewish Institute of Religion from 1997 through 2006. He continues to serve on that Board and is also a trustee of The HealthCare Chaplaincy. Mr. Lehman is a member of the Board of Visitors of Columbia Law School and was a trustee of The Town School from 1980-1989. Mr. Lehman served as a law clerk to the Honorable Harold R. Medina, of the United States Court of Appeals for the Second Judicial Circuit, in 1965-66, and also was Associate Counsel to the Temporary New York State Commission for the 1967 Constitutional Convention.
--
Anthony Crowell (Board Member) : Anthony W. Crowell is Dean and President, and Professor of Law, at New York Law School. Prior to his appointment, he served as Counselor to Mayor Michael R. Bloomberg from 2006 to 2012. His responsibilities included managing a broad portfolio of legal, regulatory, legislative, governance, administrative, and operational matters focused on enhancing New York City's performance, competitiveness, accountability, and public integrity. He provided coordination and oversight of City agencies, boards, and commissions and spearheaded government reform efforts and business process re-engineering initiatives. He negotiated and helped implement landmark reforms to the City's lobbying and campaign finance laws. He also has served either as a commissioner or an executive staff member of six charter revision commissions. Before becoming Counselor to the Mayor, Dean Crowell served as Special Counsel to the Mayor from 2002 to 2006. From 1997 to 2002, he served as Assistant Corporation Counsel in the New York City Law Department's Tax & Condemnation and Legal Counsel Divisions. Dean Crowell is a recipient of the Association of the Bar of the City of New York's Outstanding Municipal Attorney Award. Dean Crowell received a B.A., magna cum laude, from the University of Pennsylvania, where he studied urban policy, and a J.D., cum laude, from American University. He is a member of the bars of New York and New Jersey. While in City service, he taught State and Local Government Law courses at Brooklyn Law School for 12 years and New York Law School for 9 years. He serves as Board Chair of the Brooklyn Public Library.
--
---
Additional Reporting by Louis Flores