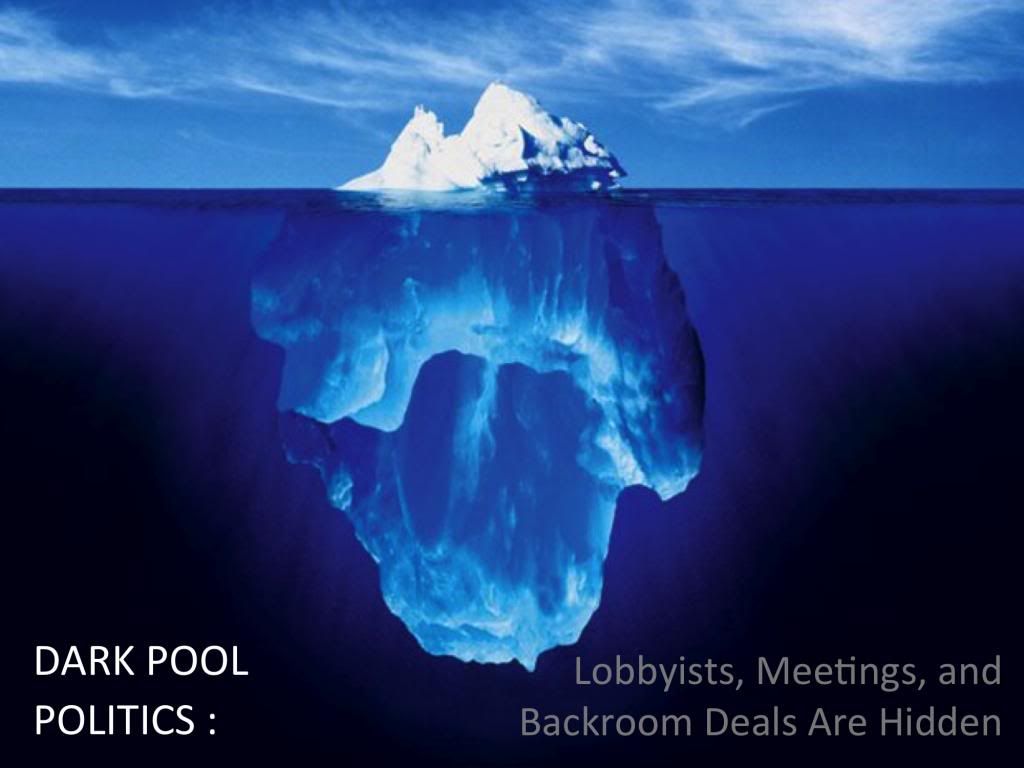 Eight campaign consultants all but one are also lobbyists, have monopolized NYC elections system that only the Justice Department using the Sherman Antitrust Act can bust. (Organized Crime Politics * True News From Change)
True News Investigates Political Expenditures Dark Pool ; Conflicts of Interest ; Damaging Local Impact of Citizens United ; Near Media Silence
All the Media Silent On Local Impact on Citizens United. We have just gone though the first local election since the Citizen United ruling where two major IE groups Jobs4NY and NYClass has pumped money into almost every first time winning candidate or attacked their opponent. CrainsNY reporter Chris Bragg has done a good job showing that on of the big PAC groups headed by Advance's Scott Levenson was not following the election law and was in some elections working against the interests of his council clients. Only True News has asked where is the media on Citizens United effect on the city's elections. Mark Levine ran in a minority created district he did not even live in won with the help of Jobs4NY, NYClass and United for the Future.* Politicians for Sale (NYT Editorial) The Supreme Court should follow its own precedent and uphold overall campaign contribution limits.
Cuomo's Public Financing Way Out ? As Goo Goos Stand Up For Moreland Commission Independence. . . Cuomo Looks for Exit
Update : Moreland Commission. Cuomo's Moreland Act Commission on Public Corruption is discussing the possibility of disbanding after recommending that a constitutional amendment be offered to voters for a public campaign finance system, The Times Union writes.
The state Legislature and the governor's office have interfered with the Moreland Commission's efforts to investigate corruption in Albany, and sources say that Gov. Andrew Cuomo is considering an exit strategy from the commission, The New York Times reports * The Times Union writes of the need for strong ethics rules and watchdog bodies, praising state Comptroller Tom DiNapoli and Attorney General Eric Schneiderman for their efforts in bringing integrity to government * The TU praises AG Eric Schneiderman and state Comptroller Tom DiNapoli for joining forces to try to restore some ethics to government.
Media Ignores : Large Ongoing Crimes Being Uncovered That Have Nothing to Do With Public Finance. "(A)ccording to people familiar with the commission's work, the effort to investigate corruption in Albany is burdened by resistance from the Legislature, which has refused requests for information about lawmakers' outside income, and by unexpected involvement by the governor's office, which has leaned on the commission to limit the scope of its investigations."* A Cuomo spokeswoman insisted the commission is "moving forward aggressively."* The special Moreland Commission appointed by the governor in July will convene again, privately, today, amid a flurry of stories questioning its independence from the Cuomo administration. Recent reports say the commission held back subpoenas at the administration's request, and Capital reported yesterday that commissioners are in discussions with the administration to propose a public campaign finance system as a constitutional amendment. * It's the first step toward negotiating a truce that leaves the commission irrelevant, or, as Jim Odato suggests this morning, nonexistent.
---
Is Advance Group Gaming Public Fiance ?
Advance Group's Logo on Phony Group Makes Millions in Matching Funds, Main Stream Media Ignores. Several payments that a UUFT super PAC sent to a fictitious political consulting firm "Strategic Consultants" have the Advance Group logo on their invoices.
10.09.13 FOIL Docs-3 by Chris Bragg
Advance Group puts logo on phony firm's invoice( CrainsNY) Last week, The Insider broke the news that the United Federation of Teachers' super PAC had paid more than $370,000 to a fictitious political consulting firm "Strategic Consultants Inc.," which was actually the well-known Manhattan consulting firm the Advance Group. An open records request that came back on Tuesday from the City Campaign Finance Board (and is embedded below) offers fresh and somewhat amusing evidence of the connection between the two: Many of the invoices the agency received from Strategic Consultants have the Advance Group logo on them.* Supreme Court Again Weighs Spending Limits In Campaigns. This decision could = the death of democracy.
It is very clear that Wall Street has Dark Pools where traders operate beyond the regulators. What is not clear is that their are also Dark Pool where lobbyists, campaign consultants and elected officials make deals with each other undermining democracy hidden from public view.