Reforms come about by taking action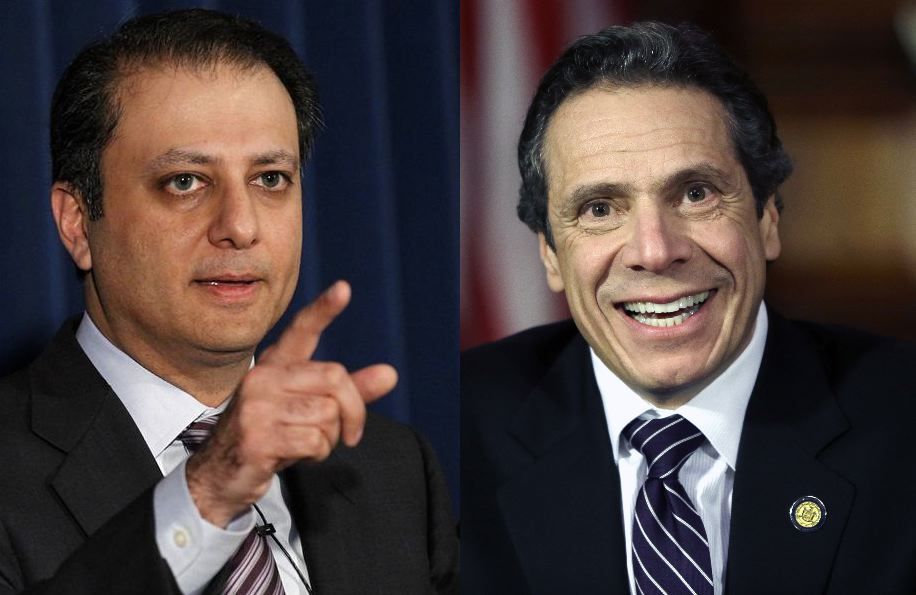 Remember the hospital closing crisis was manufactured by the Gov. Pataki's Berger Commission and by Gov. Cuomo's Medicaid Redesign Team

AS NEW YORKERS PREPARE FOR THE ANNUAL REENTRY, it's that time of the year when everything happens all at once : the summer ends, a new school year begins, the high season of the arts is upon us, and the primary elections are only one week away.

The last year has been remarkable for civic engagement and activism. We made many gains, like voting Christine Quinn out of office. We still face many challenges, like holding the de Blasio administration accountable to fully overhauling the New York Police Department and implementing other reforms. Voters are building upon this by vowing to hold Gov. Andrew Cuomo accountable in the Democratic Party primary election on Tuesday, Sept. 9.

Ever since news broke of Gov. Andrew Cuomo's admitted interference with the Moreland Commission's anti-corruption investigations, the Cuomo administration has been in a downward spiral. Voters are angry that each year, politicians promise us a "change election," but no change ever comes. Gov. Cuomo campaigned for office in 2010, promising to end corruption up in Albany. By many press accounts, it took less than four years for Gov. Cuomo to embody the culture of corruption up in Albany.

Back in 2010, the Cuomo campaign told St. Vincent's activists, "We'll see you after the election." What happened ? Not only did the governor fail to take action to save community hospitals in New York City, but he appointed mean old man Stephen Berger of the 1990's Berger Commission to keep closing full-service hospitals across New York City. Gov. Cuomo turned out to be another weasel of a politician, who had no intention of serving the common good. Instead, he was intent on an austerity agenda that would dismantle hospital infrastructure and enact Medicaid cuts that would negatively impact entire communities across New York City.

This reoccurring pattern of political and community betrayal was what finally led voters to vote former Speaker Quinn out of office after 15 years of failure. That long period of time exasperated voters. It finally woke voters up to the opportunity cost of reelecting unprincipled incumbents, who gamed the system for their own benefit, not the communities'. Voters no longer have patience for wasting time on failed leadership. This impatience explains why activists began to protest mayor-elect Bill de Blasio last December, after he announced his regressive appointment of William Bratton as NYPD commissioner. In the time since, all New Yorkers have come to see how Mayor de Blasio was never fully committed about ending police brutality or overhauling other controversial police policies, like the Broken Windows approach to policing that essentially criminalises the poor and minorities. Minorities in New York get arrested trying to use public transportation. That stark example of discrimination that once ran rampant in the racist South now takes place right here in New York City. If the mayor was committed to a complete overhaul of the NYPD, then he would have each of appointed a culturally competent police commissioner, ended Broken Windows policing, and updated and strengthened civilian police oversight, disciplinary proceedings, and other forms of police accountability. The true test of reforms is very simple : Does the status quo come to a complete end once reforms are implemented ?

Other issues awaiting the mayor that will determine if he is going to truly roll-out an aggressively progressive reform agenda, or if he is just going to keep recommending neoliberal policies that are approved by big business lobbyists. Only a civically-engaged electorate can hold elected officials' feet to the fire.

As promised in a previous newsletter, here is an omnibus update :

Governor's Race. Please remember that Gov. Cuomo exacerbated the hospital closing crisis in New York City by appointing Stephen Berger to close more hospitals on top of the large number of hospitals that closed following Mr. Berger's first commission report on hospital closures. Last Sept. 9, Mr. Berger was still advocating for more hospital closures. How fitting that exactly one year after that article was published, voters get to cast votes to reject these healthcare cuts that The New York Times reported went too far. Equally important, activists continue to call for reforms to end campaign and political corruption, but the media that made the Moreland Commission scandal an issue has since retired the issue, proving once again that, like with former Speaker Quinn, it is up to citizens journalists and activists to keep pressing for an end to corruption. Many bloggers are writing about the Moreland Commission (like the Perdido Street School blog and the Atlantic Yards Report blog), and it is up to voters to stay the course on an issue like this, especially when the media gets distracted or is subverted. Indeed, the bombshell report published by The New York Times about the Cuomo administration's reported obstruction of the Moreland Commission failed to mention the corrupt role of the Partnership for New York City in Albany politics. Likewise, The New York Times never reported Brad Hoylman's employment at the Partnership for New York City when he was overseeing Rudin's luxury condo conversion application at the same time when Bill Rudin was a director at the Partnership for New York City. When the media won't tell the whole story, it is up to us to keep each other informed. Keep seeking out new bloggers and alternative news Web sites. Take an average of multiple sources of information as a way to read between the lines. The Cuomo campaign is under so much stress from angry voters that Gov. Cuomo is reportedly considering dumping his running mate, former Rep. Kathy Hochul, in favor of embracing the reform candidate, Tim Wu. This is kind of what is looks like when the system turns on itself under the scaled-up participation of reform-minded voters. Whatever you do, I hope that on Tuesday, Sept. 9, you will please call your friends and families and make sure that everybody goes to the polls and votes Gov. Cuomo out of office.
Christine Quinn. After almost 85% of Democratic Party primary voters voted former Speaker Quinn out of office last September, Ms. Quinn has been desperate to worm her way back into the business of politics. Baring an indictment by federal prosecutors or a negotiated plea deal calling for Gov. Cuomo to resign, Ms. Quinn's latest scheme is to shill for Gov. Cuomo in apparent exchange for a commissionership appointment in his next administration. As you may recall, last year Ms. Quinn exploited identity politics as an election year gimmick. Now, Ms. Quinn is using women's issues against another female candidate, Zephyr Teachout, to benefit a man, Gov. Cuomo, who sided with Republicans to jam the state legislature, one consequence of which was the stalled Women's Equality Act. This is a classic example of Ms. Quinn's corrupt approach to government : putting the most politically-expedient, self-serving politics ahead of long-over due reforms. It's no wonder that Ms. Teachout called out Ms. Quinn. "Christine Quinn is the one who stood in the way of paid sick days for New York City women," Ms. Teachout said, adding, "There are several ways Christine Quinn has stood in the way of core Democratic values. She was Mayor Bloomberg's staunchest ally. She represents the corporate wing of the Democratic Party." Some political bloggers are privately worried that if the electorate is not careful, Ms. Quinn will attempt a political comeback similar to that of Richard Nixon after he lost the presidency in 1960 and the California governorship in 1962.
GMHC. Many LGBTQ and AIDS activists have scored a major victory by pressuring Gay Men's Health Crisis to get rid of an entire slate of bad management. After an activist-driven campaign to force GMHC to reform itself, CEO Marjorie Hill, Chairman of the Board Mickey Rolfe, Director Manny Rivera, and former communications director Dirk McCall have separated from GMHC. Some activists have reservations about a new director, Roberta Kaplan, and the agency's new CEO, Kelsey Louie. However, if GMHC is to ever renew itself, then it certainly has a better chance now, under new leadership, than before. Time, and your continued oversight, will tell.
LGBT Sell-Outs. Keep checking the LGBT Sell-Outs blog, as an updated poster will be revealed soon.

RELATED

---

Married to a sleazy political consultant, Errol Louis uses NY1 to protect all political consultants (NYC : News & Analysis)

Pledge 2 Protect latest advocacy organization to hire The Advance Group, masking donors behind a law firm (NYC : News & Analysis)

Tone deaf to calls for NYPD reform, de Blasio stands by Bratton and Broken Windows policing (NYC : News & Analysis)

USAO mum on new revelation about Cuomo's e-mail deleting policy (NYC : News & Analysis)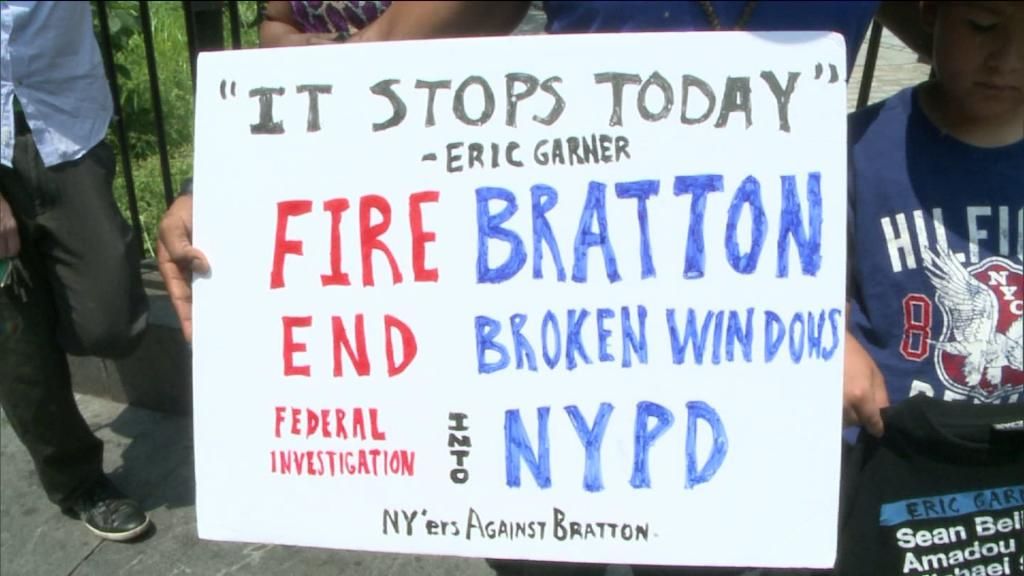 NYPD. Following the homicide of Eric Garner in Staten Island from an illegal choke hold by police, activists organised a rally outside City Hall calling for Commissioner Bratton's resignation, an end to the discriminatory Broken Windows approach to policing, and for a federal investigation into corruption at NYPD. Partly as a result of political cover provided by "veal pen" groups like VOCAL-New York and the Communities United for Police Reform umbrella group, the mayor has turned a deaf ear to grassroots activists calling for a complete overhaul of the NYPD. As with many political, social, and legal issues facing society, all one has to do is follow the money to identify what is blocking reforms. When one pulls back the curtain on the flow of money to some of the "veal pen" groups, one will see how in this year's city budget, over $7 million was allocated to some police reform groups, money which the de Blasio administration essentially used to strong-arm community groups to down-play police reform. This, and George Soros' financial connections to each of Communities United for Police Reform and to Mayor de Blasio, help to explain why a 1% policing policy, like Broken Windows, could be so vehemently defended by Mayor de Blasio, a blatant contradiction to the lip service he likes to give to his self-anointed progressive sensibilities. Again, reforms will only come about when the citizenry stays engaged, regardless of the empty rhetoric from politicians. Talk is not reform ; rather, reform can only take the shape of tangible changes that put an end to the status quo, in this case, of relentless incidence of police killings, police brutality, police discrimination against citizens -- all with no police accountability.
Follow the money. The corrupt roles of big money donations and lobbyists continue to undermine elections in New York. In the 2009 municipal election cycle, the Working Families Party used an affiliate, Data and Field Services, Inc., to allegedly game the city's campaign finance laws. Those activities are now the subject of an investigation by an independent prosecutor. In the 2013 municipal election cycle, we saw how Working Families supporter The Advance Group and possibly other lobbyists coordinated their management of official campaigns with the activities of Super PAC's, a violation of the city's campaign finance regulations. And in this year's state election cycle, the Working Families Party is at it again : political operatives with connections to the Working Families Party were behind the use of Mayor de Blasio's 501(c)(4) nonprofit political arm, the Campaign for One New York, to send campaign-like literature spinning positives about the closure of Long Island College Hospital in the 52nd Assembly District in Brooklyn. That dark-money LICH mailer has propped up WFP-endorsed candidate Peter Sikora, because it takes some of the heat off the hospital closing. The value of that mailer, if indeed partly coordinated to benefit Mr. Sikora, may violate campaign finance regulations if not properly declared. Given the subversive activities of the Working Families Party during each of these election cycles, it is clear that their intention is to win political elections, not to save hospitals from closing. As if we all need to remember, 13 full-service New York City hospitals have closed or downsized since 2006. The true test of reform would have been the saving of LICH under Mayor de Blasio's watch. He failed ; LICH is closed. Now, voters in Brooklyn must decide for whom to vote in the Sept. 9 Democratic Primary in the 52nd Assembly District : Jo Anne Simon, who endorsed the disgraced Charles Hynes for Brooklyn District Attorney in last year's election, or Doug Biviano, who is the anti-lobbyist candidate calling for reforms to government. Whilst the de Blasio administration relies more and more on the same lobbyists behind the dark-money LICH mailer, such as BerlinRosen, government reform activists wonder if the media's initial reporting about the mayor's nonprofit political arm will go the same way of reporting about the Moreland Commission : by becoming history. Under conditions where those in elected office lack media scrutiny, it becomes essential that voters turn to bloggers and alternative news Web sites for information in order to cast informed ballots.
Department of Justice. Besides voting, how else can average citizens participate in efforts to bring about unfinished reforms ? The first step is to test the system to determine how broken it is. This is what I have done with the U.S. Department of Justice. Under President Obama and Attorney General Eric Holder, the Department of Justice has been politicised to enable and extend the Bush era's use of warrentless wiretapping, to crackdown on whistleblowers and activists, and to harass enterprising reporters in an effort to abridge freedoms of speech and of the press. Against this backdrop, I filed a Freedom of Information Act request to obtain records from the Department of Justice pertaining to the government's vindictive prosecution of Lt. Daniel Choi, who led the heroic effort to end the military's discriminatory "Don't Ask, Don't Tell" policy. The Department of Justice has promised to answer an appeal of its initial constructive denial of the FOIA request. The second step to reform is to see what happens when the system realises that it being tested. Juxtaposed with how the DOJ answers the FOIA request, I await how the U.S. Attorney's Office will act upon an updated statement I filed to support the complaint against the corrupt lobbying firm, The Advance Group. Either the DOJ makes good on each of the FOIA request and on investigating how politicians and lobbyists have made swiss cheese of campaign finance laws, the DOJ makes good on one but not on the other, or the DOJ makes good on neither. Either way, we will soon find out how much integrity the DOJ has when it comes to upholding the government's own principles of justice. Also outstanding are the U.S. Attorney's Office's own investigation into the unfinished work and the possible obstruction of the now-defunct Moreland Commission. Political bloggers speculate whether federal prosecutor Preet Bharara will hand down indictments in his Moreland investigation before this year's general election. On a larger scale, some activists believe that Attorney General Holder is expected to step down from his post. We will find out shortly in what shape he leaves the DOJ.
NYC IBS Support. A new support and advocacy group for people living with Irritable Bowel Syndrome is forming in New York City. The group is searching for a doctor to be a medical information sponsor for the group. If you are a gastroenterologist and are interested in being the group's information sponsor, or if you live with IBS and would like to join, please send an e-mail to : newyorkcityibs (at) gmail (dot) com.