Did political operatives for Gov. Cuomo bully The New York Times into changing its headline ?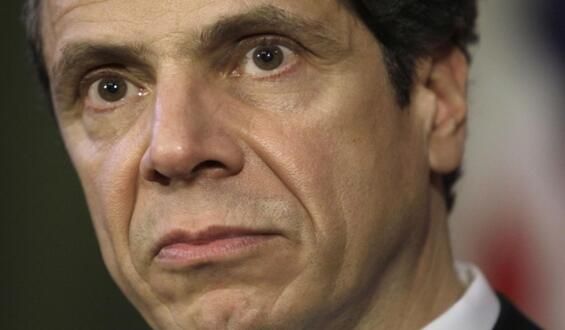 the @nytimes are a changing. #BeforeAndAfter cc @tmcgev @joepompeo @HuffPostMedia @brianstelter @onthemedia pic.twitter.com/dHT4cLXxsw

— Azi (@Azi) July 1, 2014
RELATED

---

G.O.P. Power Broker in Albany Accused of Lying to F.B.I. (The New York Times)

When The New York Times published its article about the federal indictment of State Senator Thomas Libous, the headline read, "G.O.P. State Senator, Ally of Cuomo, Is Indicted." Minutes later, the headline was altered to remove any reference to embattled Gov. Andrew Cuomo, "State Senate's No. 2 Republican is Indicted."

The alternation of the headline, mentioned on Twitter by intrepid reporter Azi Paybarah, triggered scrutiny from Mr. Paybarah's Twitter followers.

Rebecca Baird-Remba replied to Mr. Paybarah's tweet with, "hmm. is there a particular reason they edited cuomo out of the headline?"

Many political bloggers and government reform activists await the fallout of grand jury findings and other investigatory outcomes as a result of the premature implosion of Gov. Cuomo's Moreland Commission. The Moreland Commission was a state-wide, corruption-fighting panel with subpoena power, staffed with various hot-shot district attorneys. But before the Moreland Commission could indict any corrupt politicians, or publicly name corrupt politicians facing corruption-related investigations, Gov. Cuomo bargained away the Moreland Commission's existence for short-term political gains.

In the time since the Moreland Commission ceased to exist, a few local and state level indictments have been made, but so far the heavy hand of the powerful federal prosecutors in the U.S. Attorney's Office for New York's Southern District have yet to fully open the flood gates to what bloggers and activists anticipate may be a deluge of corruption indictments that reach higher than local and state prosecutors have ever dared to attempt.

The backpedalling in The New York Times headline may be an indication that political operatives close to Gov. Cuomo fear a public relations backlash, or worse, as federal prosecutors ratchet up their investigation of corruption up in Albany.

If State Senator Thomas Libous "flips" on other corrupt high-ranking Albany politicians, does his indictment foreshadow the opening of the floodgates of the federal corruption crackdown that government reform activists have been expecting since the break-up of the Moreland Commission ?

The indictment against State Sen. Libous came about as a result of a sitting grand jury in the Southern District's White Plains office.

Three months after Gov. Cuomo pulled the plug on the Moreland Commission, scandal and controversy still swirls around his motivations. Moreland Commission Executive Director Regina Calcaterra is still drawing her annualized salary of $175,000 after Gov. Cuomo disbanded the corruption investigation panel, The New York Daily News reported, leading some astute political observers to question the reason why Ms. Calcaterra needs to be being paid off like this.