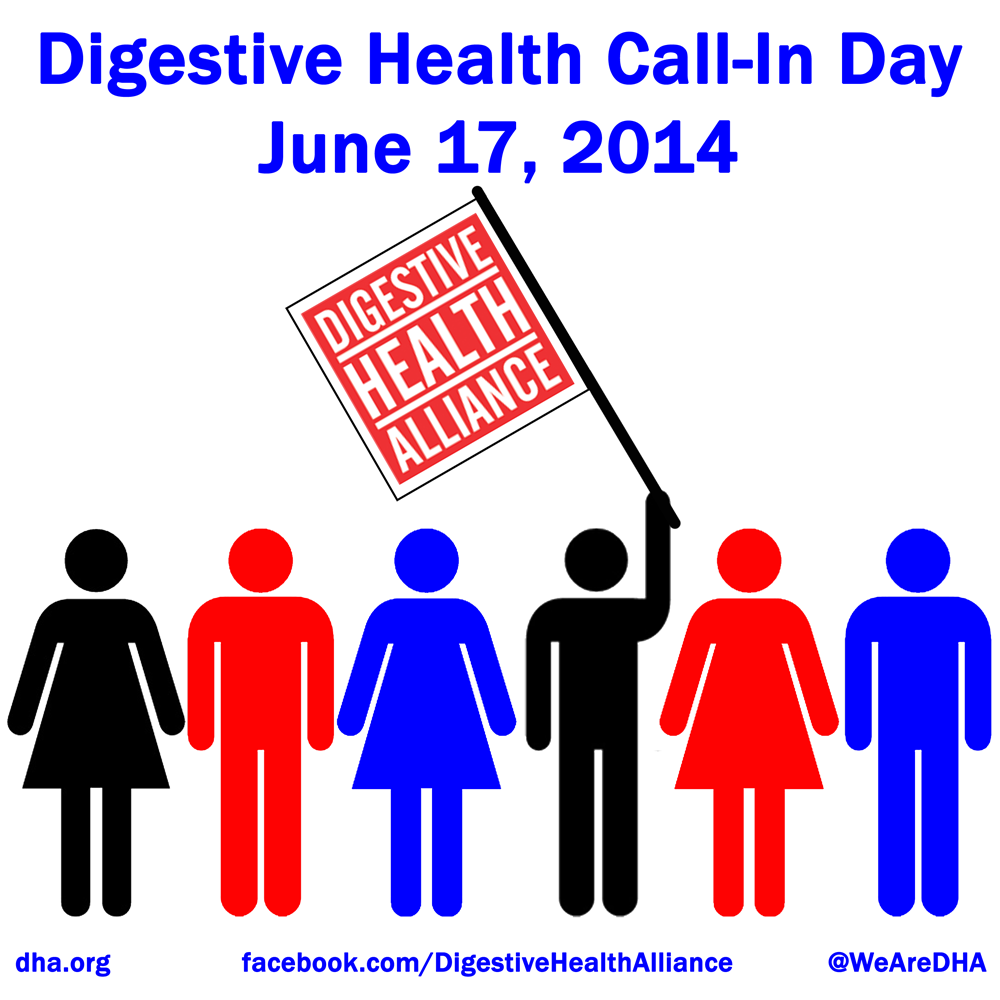 If you want to sign up directly for Digestive Health Alliance's updates and for Call-In Day materials, please visit : http://www.dha.org/events/1015
From Digestive Health Alliance :
Attention all whose lives have been impacted by functional gastrointestinal and motility disorders, including patients, health care professionals, family members, and friends:

Functional gastrointestinal (GI) and motility disorders affect 1 in 4 people in the US. Be a DHA advocate and fill the information gap about these disorders in the nation's capital. You can help educate policymakers about functional GI and motility disorders and the needs of patients with these conditions. Encourage Congress to take action that will expand critical research and facilitate the development of new treatment options to improve health outcomes for this patient community.

On Tuesday, June 17, 2014 the digestive health community is asking you to take a few minutes of your time to reach out to your congressional representatives about this important issue. By joining together on one day, our voices are amplified with one clear message.

This national Call-In Day will set the stage before advocates arrive in Washington, DC on June 23-24 to meet with Members of Congress for DHA Advocacy Day 2014.

It's easy to take part in Call-In Day. Register to attend this event and you will receive an email on June 17th with instructions, including a phone number for your Member of Congress and talking points to help guide your calls.