The New York City Mayor is seeking a change in New York State's budget in order to help provide rent subsidies to homeless families.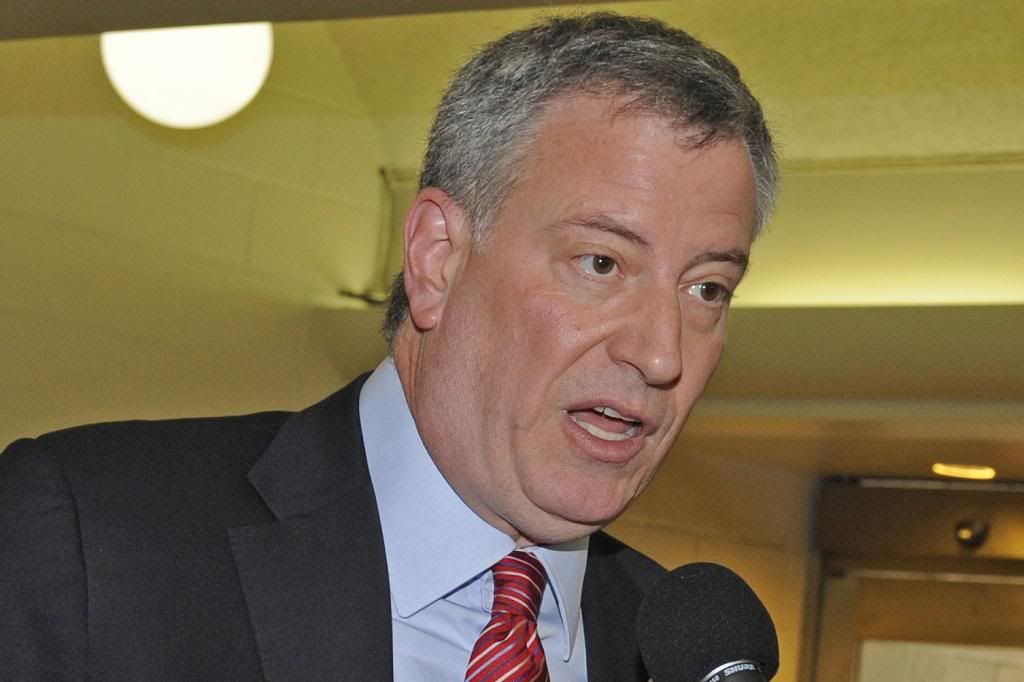 Mayor Bill de Blasio has been engaged in a public public relations battle with New York Gov. Andrew Cuomo over the city's request for a state budget amendment that would provide rent subsidies for up to 2,800 families a year, "costing a total of $21 million in the first year and growing to $115 million annually by the fifth year," The New York Times reported.
While the mayor tries to shame the governor into approving the city's request for a state budget amendment, the mayor has yet to publicly commit to settling a class action lawsuit filed by homeless youths against New York City for failing to provide adequate shelter, as required by law, to minors.
As the mayor tries to use the state budget amendment to shore up the publicity of his efforts to address skyrocketing homelessness in New York City, former mayoral candidate and head of The Doe Fund George McDonald faulted New York City law enforcement for arresting and incarcerating a homeless former Marine for the sole crime of seeking warmth over a freezing February evening. The homeless former Marine, Jerome Murdough, was placed in deplorable conditions at Rikers Island, where he died while in custody as a result of neglect by city correctional officers.
After recent political popularity polls showed the mayor's favorability ratings sinking after his personal vendetta against charter schools leader Eva Moskowitz, Mayor de Blasio has been trying to shore up his credentials with the liberal wing of city Democrats.
But his efforts to deal with homelessness have thus far been incremental and do not address the larger determinants that make people lose shelter.
The state budget amendment, that will benefit less than 3,000 families, will take five years to fully roll out, if it secures and keeps its precarious funding. After another scandal over the mayor's motorcade openly violating traffic safety laws, the mayor's office announced reforms to two of the largest city-owned family shelters, according to The New York Observer. The mayor's move to reform those two shelters followed an exposée by The New York Times that revealed that homeless families with children living in the two shelters endured deplorable conditions, including "cockroaches, spoiled food, violence and insufficient heat."
Several weeks ago, one homeless man, who suffered through many indignities at the hands of the city's impossible homeless system, demonstrated that New York City makes it a practice to deny housing social workers to people who come in and out of the city's shelters, leading some activists to charge that the city cynically doesn't have to provide shelter if it doesn't first provide housing social workers.