The political machinations at play over Cuomo's reëlection pork slush fund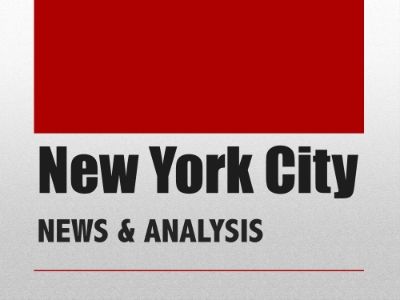 Last month, New York Democratic Gov. Andrew Cuomo insulted Republicans by saying that "extreme conservatives" of the GOP had no place in New York state. How can Gov. Cuomo insult the political party that controls the House, which controls federal funding ? Ideological differences aside, the political reality is that Gov. Cuomo should keep the state on good terms with Republicans in order to "work the system," seeing as he is such a political insider, especially given how Gov. Cuomo is waiting on $10 billion in federal Medicaid funds to divert into pork projects in this year's budget to fluff his reëlection campaign. Health and Human Services Secretary Kathleen Sebelius is absolutely correct is not wanting to cross the GOP on this Medicaid waiver, because setting the frank realities aside (Like, who exacerbated the hospital closing crisis but Cuomo himself !!), why would the GOP want to see the Obama administration give a $10 billion re-electioneering slush fund to Gov. Cuomo after Gov. Cuomo just trashed the GOP ? If Obama/Sebelius have total discretion over approving this waiver, then President Obama may pay the price with amped-up vitriol from the GOP. It seems like Gov. Cuomo was flat out stupid to insult the GOP. Unless he was trying to score cheap political points by just using extremist talk, like one of my friends told me the other day . Even then, it was stupid.
There could be more than just normal beastly Washington politics causing the delay in the Medicaid waiver. If you want to really look behind the curtain, you might find former Secretary of State Hillary Clinton's people causing the delay, too. President Obama supports Mrs. Clinton in her presumed campaign for the 2016 Democratic presidential nomination, so the last thing President Obama would want to do is to help prop up Gov. Cuomo's reëlectioneering pork plans with the $10 billion Medicaid waiver that Gov. Cuomo plans to turn into a slush fund. These monies are purported to be "savings," but they are in fact money that was gutted from Medicaid from the poorest people, preventing them from being able to access full-service hospital, comprehensive medical, or Level 1 Trauma care in times of emergency. Cuomo's plans for these monies have nothing to do with helping to fund Obamacare expansion plans, but, instead, to dole out for his reëlection campaign purposes. He is sleazy like that, and there's no way to expect that Gov. Cuomo will do the right and honorable thing with this kind of windfall. And Mrs. Clinton's people know that, too, and if you were Mrs. Clinton, why would you want to see your primary challenger make use of a $10 billion slush fund like that ? Mrs. Clinton's machine is slowly taking back control of the DNC, so there's that added motivation to block/cut the waiver, too.
Added to the political pressures on the $10 billion waiver is New York City mayor Bill de Blasio's tax hike for the rich. If the $10 billion is delayed or cut, then Gov. Cuomo will not have the money to fund the mayor's expansion of pre-kinder classes as he had promised, making it easier for Mayor de Blasio to argue that he needs his tax increase. Mayor de Blasio is also doing his best to see to it that Mrs. Clinton comes out on top of Gov. Cuomo, so the mayor has a partial motivation to see to it that the Medicaid waiver is delayed or cut, even to the detriment of NYC hospitals.
Bill de Blasio says Hillary Clinton would make a GREAT President.

— Gloria Pazmino (@GloriaPazmino) January 30, 2014
At the joint appearance by the mayor and governor, the governor and the mayor only committed to preserving emergency care in Brooklyn -- (the same bait-and-switch talk that former Council Speaker Christine Quinn shifted to regarding St. Vincent's) -- and the governor and mayor specifically refused to say that they'd save "full-service" hospital care. So, that $10 billion isn't going to be used to save Interfaith Medical Center or Long Island College Hospital as we would all like to see. The only way that Mayor de Blasio would go along with pressuring Secretary Sebelius to make good on the whole $10 billion waiver is if Gov. Cuomo promised to share some of that slush fund with NYC -- which we already know will not be used to save Brooklyn hospitals. The mayor is under tremendous budgetary pressure to deliver on approximately $7 billion in union contracts, and he needs all the money he can get.
The dark side question is : are "Leftists" really trusting the governor and the mayor to let some of that $10 billion trickle down to voters ? It's been my argument that, since I saw James Capalino campaign for BDB, the de Blasio administration would be controlled by lobbyists. Lobbyists are going to instruct the governor and the mayor on how to spend that money. My darkest fear is the people will not benefit from the money at all. Maybe the unions will get better contracts, but people who don't have lobbyists working for them will get nothing. As it is, the karma of this money is already questionable, since it represents Medicaid healthcare cuts to the poorest New Yorkers.
Lastly, I want to point out that President Obama himself may want to delay or cut the $10 billion. The president's administation has been a complete disaster. His last saving grace is to try to take credit for the rise of the (fake (read : no-reform)) progressivism that's emerging out of the new crop of (poser) politicians in New York City. President Obama himself may want to delay or cut the Medicaid waiver so that he can take credit for an income tax hike on the 1% for which the mayor is lobbying. The tax hike is a good thing, but all these backroom machinations and other mixed-motivations are what are at play. There's no way to predict what will happen, because these pieces keep moving....
SIDEBAR : If Staten Island Congressman Michael Grimm leaves office, the GOP will have less reason to care about New York. I hate myself for thinking like this, but we actually need a powerplayer GOP politician in New York to help focus the GOP on the dire economics of New York state. If we go completely blue, why would the GOP-controlled House care about us anymore ? President Obama's too weak to lead the Democrats to take back control of the House this November, so we are stuck with the GOP for the next few years. Insulting them doesn't work, not when Gov. Cuomo has his hands out, begging for a slush fund.