Even though many politicians have been arrested and gone to jail for fraud, bribes, and other federal corruption charges, Speaker Melissa Mark-Viverito still wants to keep the practise of doling out slush funds.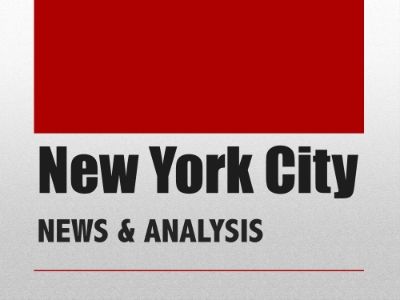 The Editorial Board of The New York Daily News has pressed Mayor Bill de Blasio to use "his mayoral powers to abolish the Council practice of dividing up some $400 million annually in so-called member items. He has the authority. He must use it, simply to be true to his word," adding that Speaker Melissa Mark-Viverito has no intention of closing down the slush fund, "No surprise, Quinn, and now Mark-Viverito, love the power that comes with dispensing member items."
Mayor de Blasio already kicked sand in the eyes of the Editorial Board of The Daily News over his support of Ms. Mark-Viverito's scandal-plagued speakership campaign.
Will he dare defy The Daily News on the lingering slush fund scandal ?