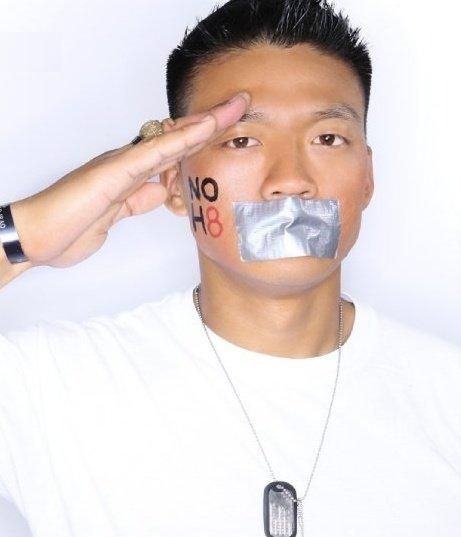 FOIA Appeal asks if the "DOJ is taking an uncooperative stance"
Yesterday, the law firm of Willkie Farr & Gallagher LLP filed an appeal with the U.S. Department of Justice, requesting that the DOJ respond to this appeal within 20 business days. This appeal was filed following the constructive denial by the DOJ to the Freedom of Information Act request, dated April 30, 2013, seeking various categories of "records pertaining to the prosecution of Lt. Daniel Choi."
Scribd Link to FOIA Appeal : 2013-12-06 Lt Daniel Choi FOIA Appeal - Willkie Farr & Gallagher LLP - Flores Louis
According to the appeal, the DOJ presents the notion that it refuses to comply with the FOIA request. "[T]he DOJ has done nothing at all to respond to the Request other than to tell Mr. Flores that, due to the agency's own internal limitations on resources and staff, it is having difficulty processing the numerous FOIA requests that the DOJ receives. Such an excuse is not an acceptable one under the FOIA, and the DOJ is not permitted to avoid its FOIA obligations due to an internal burden of its own making," noting that, "Given the DOJ's conduct in connection with the Request, we are left with the impression that the DOJ is taking an uncooperative stance, is not exercising due diligence in responding to the Request, or both."
Scribd Link to Original FOIA Request : 2013-04-30 Lt Daniel Choi DOJ FOIA Request Louis Flores
Prior YouTube Video Links :
Lt. Choi was the visible hero in the activism campaign to build public pressure on the federal government to repeal the U.S. military's former discriminatory policy known as "Don't Ask, Don't Tell." Federal prosecutors have been engaged in a "vindictive prosecution" of Lt. Choi, even though Lt. Choi was merely employing activism for social justice to end discrimination, which the U.S. Congress and President Barack Obama later rightly acknowledged by repealing DADT.
The FOIA appeal is being handled by a team of lawyers, including Thomas Golden, a partner at Willkie Farr, who has a remarkable record on FOIA matters. As outside counsel to Bloomberg LP, Mr. Golden successfully litigated a FOIA case against the Federal Reserve a few years back, demanding an "unprecedented level of detail about its discount window lending during the financial crisis."
See : Fed's Court-Ordered Transparency Shows Americans ''Have a Right to Know''
See Also : Fed's Once-Secret Data Compiled by Bloomberg Released to Public
The DOJ's response is due before mid-January. As soon as I have an update, I will share that information with you. All information and records obtained from this FOIA request and appeal will be publicly posted on Scribd for everybody to access. If you support free information, the importance of upholding FOIA, the activism of Lt. Choi, and the work of bloggers, please share the link to the FOIA appeal on social media.
2013-12-06 Lt Daniel Choi FOIA Appeal - Willkie Farr & Gallagher LLP - Flores Louis by Connaissable