Councilmember Ydanis Rodriquez promised to question the District Attorneys of New York about the prosecutorial crackdown against activists. Why doesn't he ask them about complying with the twin City Council resolutions from 2004 ?
What about follow-up of two past @NYCCouncil resolutions ? 1st : http://t.co/rvCWbPQYNy 2nd : http://t.co/lP3JsufWx1 @ydanis

— Louis Flores (@maslowsneeds) May 20, 2014
Before a joint hearing of the the New York City Council Public Safety and Finance committees met to discuss a proposed expansion of the NYPD force by 1,000 new officers, Councilmember Ydanis Rodriguez tweeted that he would promise to call on the district attorneys of New York City to account for the prosecution of protesters. Councilmember Rodriguez, who was arrested when police raided the Occupy Wall Street encampment in 2011, is upset with law enforcement's focus on arresting protesters, like himself and Cecily McMillan, even though such arrests -- and their subsequent prosecution -- violate the peaceful political activities of protesters, acts which are protected by guarantees under the Bill of Rights.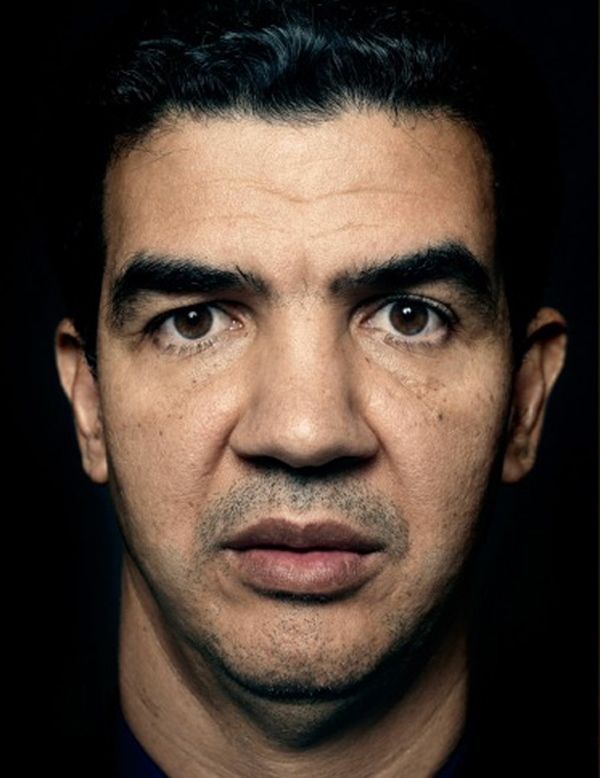 When The New York Post columnist Michael Goodwin wrote about Councilmember Rodriguez's complaints, Mr. Goodwin blamed law enforcement reform advocates for demonising the New York Police Department, but Mr. Goodwin failed to see how, left unchecked, the NYPD's pattern of misconduct and brutality leads to the police department's ruination of its own reputation. Reasonable people can see how the NYPD has had a long history of controversies and scandals, when it comes to failing to respect citizens' First Amendment rights to free speech and assembly. Police have gone so far as to make arrests of activists without probable cause, violating activists' Fourth Amendment rights. Police have also violated due process by denying activists' rights to parade permits and other approvals to facilitate peaceful political demonstrations. Based on the extreme abuses by the NYPD, the New York City Council passed a decade ago two resolutions, affirming activists' constitutional rights to peacefully demonstrate without fear of reprisal, arrest, or vindictive prosecution for expressing their political beliefs. These resolutions were enacted following controversies in police tactics following the large anti-war rally of February 15, 2003, but apparently nothing's changed since this, since the police continue to unlawfully target activists for arrest, and prosecutors unlawfully target activists for prosecution.
Councilmember Rodriguez has a checkered record for law enforcement reform. He talks the talk, but when reform activists objected to Mayor Bill de Blasio's appointment of William "broken windows theory" Bratton as police commissioner, Councilmember Rodriguez defended Commissioner Bratton. It's unclear from press reports if Councilmember Rodriquez questioned the city's district attorneys at yesterday's joint hearing about the pattern of oppressive prosecution of activists. Nevertheless, it bears repeating that the district attorneys are answerable to the pressures of their political supporters. But at the very least, the district attorneys should take guidance from the twin City Council resolutions enacted ten years ago.
Locally, it is supposed to be the Manhattan district attorney, Cyrus Vance, who is supposed to oversee the prosecution of crimes. Instead of focusing on major political and corporate corruption cases, which he rarely appears to prosecute, D.A. Vance rather chooses to obsess with the peaceful political activities of activists. D.A. Vance works for the New York State attorney general, Eric Schneiderman. Both D.A. Vance and Mr. Schneiderman have pretty much abdicated corruption prosecution to U.S. Attorney Preet Bharara. More so than the others, D.A. Vance is vulnerable to the political realities of how he can run for office. District attorneys in the five boroughs of New York run for office with the approval of the local county political organization. Since New York is overwhelmingly a Democratic Party enclave, the county Democratic Party chair of each borough must approve of each respective district attorney candidate running for office, meaning D.A. Vance would not dare sacrifice his political career by prosecuting political corruption of officials, operatives, or lobbyists loyal to the county political organization, chaired in his case by Assemblymember Keith Wright, which approves of his candidacy. That is to say, D.A. Vance will not prosecute candidates for public office, their political operatives, or big money donors, who may be engaged in corruption, otherwise D.A. Vance risks alienating himself from his own political supporters. Instead, D.A. Vance touts his prosecution record against activists, paralleling the DOJ's own suppression campaign against activists.
It remains to be seen if the scripted gestures of City Council hearings under Council Speaker Melissa Mark-Viverito will have the same toothless effect on law enforcement reform as the twin City Council resolutions passed a decade ago under former City Council Speaker Christine Quinn. The twin resolutions appeared to have no impact on the offices of the city's district attorneys. So long as the government fails to guarantee that police won't use acts of misconduct or brutality against citizens peacefully organizing around their political beliefs, it's difficult to tell how long opponents of reform, like Mr. Goodwin, as well as the city's district attorneys and their political supporters, will be able to benefit from their own constitutional rights. The consequences of demagoguery by opponents of law enforcement reform are obvious : opponents spread fear by predicting spikes in crime to keep the larger citizenry scared of advocates pushing for a reshaping of police tactics. But once one reasons that some citizens have no protections for free speech, assembly, and probable cause, among other rights and civil liberties, one moves the entire citizenry down the slippery slope toward anarchy.
EXCERPT

---

from :
Vol. III, Chapter 7 of
Roots of Betrayal : The Ethics of Christine Quinn
by Louis Flores

After the February 15 anti-war rally, progressives, including supporters of the NYCLU's efforts to keep the police in check, pushed the City Council to pass two resolutions. These resolutions came about because of the lingering sting of the anti-war rally's failure to receive a march permit. That other demonstrations were subsequently denied permits, or were subjected to police actions to subvert demonstrations, added fuel to the fire. The first resolution, which was adopted on February 4, 2004, called upon federal, state, and local officials, including city agencies such as the NYPD, to affirm and uphold the civil rights and civil liberties of citizens wishing to hold political demonstrations in New York City. Christine was one of its sponsors. The second resolution, passed on June 28, 2004, called on all government officials to uphold the First Amendment rights to freedom of speech, association, and assembly. Again, Christine was one of its sponsors.

These nonbinding resolutions were all that the City Council could muster. There was no more that New York City residents, be they activists or not, could expect in terms of oversight and accountability with regards to the NYPD's record of violating the First and Fourth Amendments. While it is true that a resolution does lend the authority and influence of the City Council's support to the cause of protecting civil rights and civil liberties, the City Council was capable of doing more, like withholding funding for controversial police tactics, subpoenaing records of police misconduct and brutality, or referring incidents for further investigation and possible prosecution. But the City Council did neither. In the hearings leading up to the adoption of the first resolution, it was clear that the NYPD was engaging in serious violations. A special report from the City Council Committee on Governmental Operations showed that, "In the aftermath of the numerous confrontations between demonstrators and police at the February 15th rally the Civilian Complaint Review Board ("CCRB") investigated 54 complaints containing 114 allegations of misconduct by police officers." Among the NYPD violations the report found was that the police department's Technical Assistance Response Unit provided to CCRB heavily edited videos in a deliberate effort to disguise the police officers who committed violations. "Thus, many complaints were dropped where the officers went unidentified." This is how the NYPD operated when it knew its actions were not going to be supervised or subjected to any accountability. How were the City Council resolutions going to address the underlying and ongoing violations of the NYPD ?