Was the Controversial Full-Page New York Times Ad Shaming Catholic Pope Francis A Complete Waste of Money ?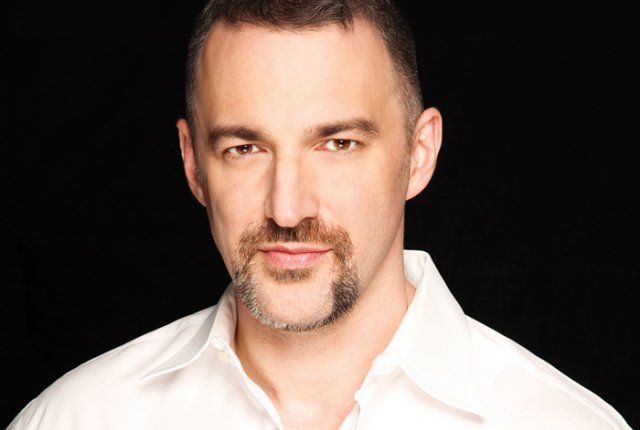 The cost of an open "plea to Pope Francis on behalf of troubled gay youths needing housing, healthcare and other basic necessities" printed as a full-page advertisement in last Sunday's edition of The New York Times may have been an expensive waste of money, according to a post published yesterday on the blog of San Francisco activist Michael Petrelis.
The open letter, penned by Carl Siciliano, pictured above, the executive director of a Manhattan shelter for homeless QUILTBAG youth, the Ali Forney Center, was estimated to cost approximately $150,000 to be printed by The New York Times, and the cost was paid for by chichi furniture makers Mitchell Gold + Bob Williams, the blogger Mr. Petrelis wrote.
Once a highly visible activist when he lived in New York, Mr. Petrelis periodically follows New York politics and activism, blogging from San Francisco about these issues on the World Wide Web. When Mr. Petrelis first approached Mr. Siciliano about the cost of the advertisement, Mr. Siciliano was evasive, directing Mr. Petrelis to the furniture makers, who paid for the advertisement.
2014 04 13 Ali Forney Center - Open Letter to the Pope (Pope Francis) - Full Page Advertisement in The New...
Mr. Petrelis sought to open up a dialogue with Mr. Siciliano over the possible misuse of $150,000 in donor money to pay for a one-time, full-page advertisement, but Mr. Siciliano ended communication with Mr. Petrelis after issuing a denial, forcing Mr. Petrelis to blog about the issue and, later, circulating a link to his blog post to several New York City activists, including some journalists. Mr. Petrelis's e-mail was subsequently forwarded amongst New York activists. "In my view, the funds were wasted on a PR stunt that did nothing of direct benefit to Ali Forney Center clients, but sure bought a lot of gushing media and blogger coverage," Mr. Petrelis wrote on his blog, adding, "I say that money could have been put to much better use paying for motel vouchers or subsidizing apartments for homeless New York City gay youths."
In trying to hold Mr. Siciliano accountable for the possible misuse of $150,000 in donor funds for a one-time public relations "stunt," Mr. Petrelis and other activists noted that Mr. Siciliano and his donors have arguably wasted a large sum of money hoisting shame or blame onto the Catholic pope in Rome for conditions in New York City over which the pope has no real responsibility.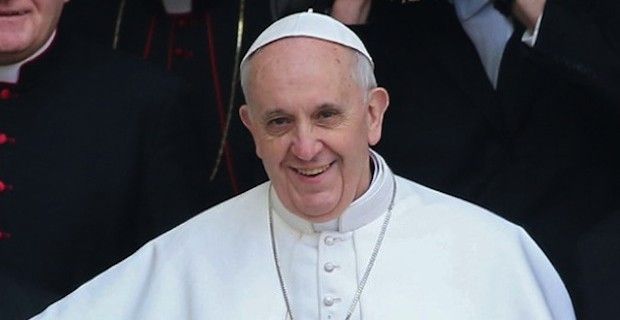 Over three months ago, a class action of homeless New York City youths filed a lawsuit in Brooklyn federal court. The Legal Aid Society, acting as counsel to the plaintiffs, sued New York City, demanding the full resources to finally and fully provide shelter to all homeless youths in New York City, as required by law. When New York City Mayor Bill de Blasio announced his first preliminary budget, his administration promised to "eventually spend $12 million a year to fund programs for homeless youth, including queer youth," Gay City News reported. But the $12 million isn't enough to full fund the provision of shelter to the estimated 3,800 homeless youths in New York City. At $12 million, the spending comes out to less than $3,160 per year per homeless youth -- which comes out to about the cost of one month's rent for the average New York apartment. At that funding, the promised budget allocation isn't enough for rent, much less sufficient for healthcare and other basic services, which Mr. Siciliano was trying to shame the Catholic Church into providing.
Mayor de Blasio's proposed $12 million budget allocation is woefully insufficient to fully provide shelter for homeless youths, even though the federal and state laws require the city to make this provision to any homeless youths ages 16 to 20, who request shelter, according to the Legal Aid Society's class action lawsuit. Even though the population of homeless youths are estimated to number about 3,800, the New York City budget only makes 253 shelter beds available for homeless youths.
In the wake of the de Blasio administration's failed homeless youth policy comes the Ali Forney Center donors funding what was basically an attack ad against Pope Francis, even though it's the city's legal responsibility to fully provide shelter to all homeless youths. It's not known why Mr. Siciliano, the Ali Forney Center, and their donors would try to muddy responsibility from rolling up to the mayor, unless Mr. Siciliano was trying to score political points by providing political cover to the mayor's failed policy in exchange for a greater allocation of the mayor's nominal expansion of homeless youth funding, a predicament predicted under a de Blasio city budget that is being squeezed by high expectations after nearly a decade of unmet economic needs under the former Bloomberg-Quinn administration. Rather than admit the reality of the economic pressures on the New York City budget, the mayor spun an token, yet wholly insufficient, increase in homeless youth funding as a "win" -- even though it doesn't fully address the issue, as required by law.
Let's hope that Mr. Petrelis's blog posting, and the circulation of his e-mail among New York activists and journalists, will help restore the focus of homeless youth responsibility back on City Hall -- and not on Vatican City.