Gov. Cuomo defends shady, closed-door budget negotiations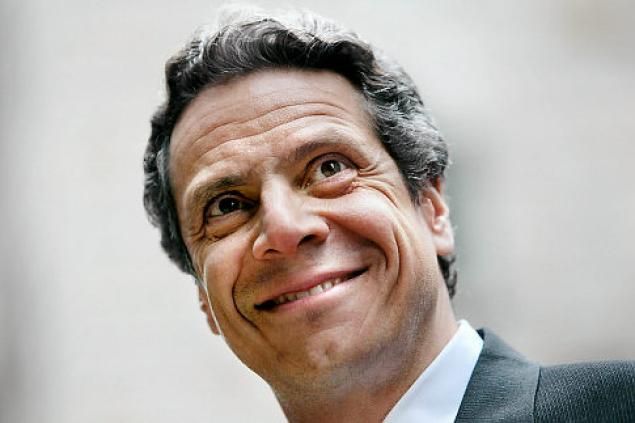 Gov. Andrew Cuomo defended his closed-door budget negotiations, saying, "Just because something is done behind closed doors, doesn't mean the process isn't transparent," the Politics On The Hudson blog is reporting, adding, "You can't do everything in the public view always and have frank, candid meaningful conversations."
In further remarks, Gov. Cuomo called past attempts at budget transparency, "silly theater."
Wow. @NYGovCuomo bullies @RobAstorino w/ FOIL, but Gov. 1% keeps budget negotiations behind closed doors. http://t.co/meTQR6f5Ne @eorden

— Informed Voting (@informedvoting) March 18, 2014
Many politicians, once elected, cease acting on behalf of voters and, instead, become captured by big business interests. Gov. Cuomo has apparently crossed over to the "dark side." Within days of his inauguration in 2010, Gov. Cuomo proposed radical cuts to Medicaid that would lead to a further push to close a series of hospitals in a scorched earth approach to make healthcare cuts to the poor. Now, he's being accused of making tax cuts to benefit the wealthy, aggravating income and wealth inequalities in New York state. That the neoliberal governor is now trying to obfuscate the state's budget negotiations comes as no surprise. Gov. Cuomo is trying to control political blowback to his shady neoliberal machinations.
Mayor de Blasio has outsourced opaque negotiations of city labor contracts to an unpaid advisor, who is not accountable to voters
Further enshrouding government budgets behind a cloak of secrecy, Mayor Bill de Blasio appointed the political insider Stanley Brezenoff to be the city's "special unpaid adviser on 152 municipal labor contracts," The New York Daily News reported, noting that Mr. Brezenoff's choice was a "poor" one, given Mr. Brezenoff's history of driving Long Island College Hospital into bankruptcy.
When elected officials want to hide the government functions, they usually hide the business of government behind closed doors or special appointments.
United Federation of Teachers President Michael Mulgrew told The New York Daily News that he had "promised Mayor de Blasio not to negotiate in public," according to the news report. When Mayor de Blasio was later confronted by the media about his decision to set aside budget reserves in preparation for the costly city union labor negotiations, Mayor de Blasio refused to answer questions about cost savings, telling Politicker, "I'm not going to answer any specific question," Mr. de Blasio said, in part.
On one hand, you have a governor hiding the business of negotiating the state's $90 billion budget behind closed doors, and, on the other, you have the mayor, refusing to discuss details about the negotiation of what is being estimated to be $7 billion in union contracts, and that is just in back bay demands.
What happened to the Democratic Party's commitment to progressive values, like transparency ?
Attacking or "controlling" bloggers as a way to thwart scrutiny
To further thwart government transparency, the governor and mayor have been taken alternate approaches with respect to bloggers. Over the week-end, Gov. Cuomo discredited bloggers, who are not subject to corporate-controlled editors, for their critical observations of government and elected officials. For his part, Mayor de Blasio has tried to control parent bloggers, forcing them to reprint his political point-of-view in his campaign for universal pre-kinder.