Federal prosecutor crackdown on campaign finance corruption said to ensnare Rep. Michael Grimm http://t.co/8DiId2wbiO

— Informed Voting (@informedvoting) April 25, 2014
PUBLISHED : WED, 29 JAN 2014, 03:46 AM
UPDATED : FRI, 25 APR 2014, 05:40 PM
---
Rep. Grimm Threatened Bodily Harm to Mr. Scotto by Breaking Him in Half and Throwing Him Off a Balcony.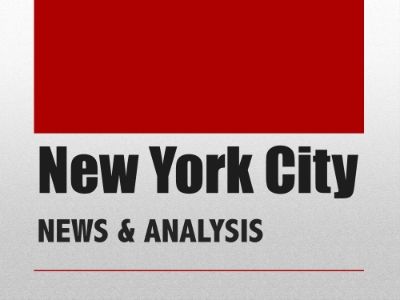 NY1 Capitol Hill reporter Michael Scotto interviewed Staten Island Republican Rep. Michael Grimm following President Barack Obama's State of the Union address, and Rep. Grimm became enraged after Mr. Scotto pressed the Congressman on camera about the Congressman's growing campaign finance scandal.
After Mr. Scotto had asked the Congressman questions about allegations of campaign finance crimes, Mr. Grimm told Mr. Scotto, "I'll break you in half," according to a report of the attack published in The New York Times. Rep. Grimm also threatened to throw Mr. Scotto off a balcony, according to a transcript of Rep. Grimm's threats reviewed by The New York Times. "The confrontation occurred in the rotunda of the Cannon House Office Building, part of the Capitol complex," The New York Daily News noted.
Rep. Grimm is a solidly-built, 43-year-old former U.S. Marine and ex-undercover FBI agent. According to The New York Post, Rep. Grimm's threats to Mr. Scotto suggested that Rep. Grimm was physically intimidating Mr. Scotto as a way to control Mr. Scotto with fear. "Let me be clear to you, you ever do that to me again, I'll throw you off this f–--king balcony," Rep. Grimm said, adding, "You're not man enough. I'll break you in half. Like a boy."
Sadly, you know you are doing something right when politicians attack you. Good work, Michael Scotto. @NY1headlines @mikescotto

— Louis Flores (@maslowsneeds) January 29, 2014
"A two-year federal investigation of fundraising for Grimm's 2010 campaign led to the arrest this month of a former girlfriend, Diana Durand. She was accused of using so-called straw donors so she could exceed the $4,800 maximum allowable contribution to his campaign," reported The New York Daily News, adding that, "According to the criminal complaint, once she reached the donation limit, she gave money to at least two other people so they could contribute to Grimm. Durand was the second person arrested in connection with the case. Ofer Biton, an Israeli citizen who helped Grimm raise campaign money four years ago, pleaded guilty on Aug. 18 to visa fraud as a result of the investigation."
Rep. Grimm has reportedly denied any wrongdoing in the crimes involving the campaign finance scandal, and he himself has not been charged with any crimes, yet.
"It is extremely disturbing when anyone threatens one of our reporters – let alone a U.S. Congressman," NY1's political director, Bob Hardt, said in a series of messages on Twitter, adding, "The NY1 family is certainly alarmed and disappointed by the behavior of Representative Grimm and demands a full apology from him. This behavior is unacceptable."
If Reporters or Bloggers Dare To Report Truth About Political Corruption, Politicians and Lobbyists Become Enraged
Rep. Michael Grimm's violent outburst and threats of bodily harm to NY1 Capital Hill reporter Michael Scotto revealed how elected officials keep political reporters and bloggers on a tight leash. "I verbally took the reporter to task and told him off, because I expect a certain level of professionalism and respect, especially when I go out of my way to do that reporter a favor. I doubt that I am the first Member of Congress to tell off a reporter, and I am sure I won't be the last," Rep. Grimm said, in part, in a statement published by Politicker.
What is more, a former staffer for Rep. Grimm told The New York Post that, "This is not the first time he's tried to intimidate a reporter."
In other words, elected officials have a sense of entitlement when it comes to giving reporters access to interviews. Elected officials do not believe that political reporters have a duty to fully inform voters about the government's work. Rather, politicians have come to believe that they can trade "favors" with representatives of the media. But when reporters or bloggers do not subjugate themselves to politicians, violence or rage can ensue, as was captured by NY1's camera.
Mike Scotto is putting together a full story, with captioning, on his Grimm encounter.

— Dan Jacobson (@DJNY1News) January 29, 2014
After a series of blog postings published last year about allegations of campaign finance irregularities involving the political lobbying firm The Advance Group, the firm's head lobbyist Scott Levenson called me in a fit of rage. His tone was confrontational, similar to the anger Rep. Grimm expressed to Mr. Scotto. I believed that Mr. Levenson was trying to intimidate me into silence, the way that Rep. Grimm had tried to intimidate Mr. Scotto.
Many bloggers believe that one of the main reasons that political reporters do not fully report the truth about political corruption is that politicians and their army of lobbyists trade "favors," provide insider "tips," set up "interviews," or act as "sounding boards" for reporters. According to this cozy relationship, politicians and their lobbyists expect that reporters will never ask tough questions that are "off-script." You especially see the kind of soft-balling on local TV news programs, where hosts never fully confront powerholders for the truth the way Mr. Scotto and I had, recently.
How obvious that media targets Republicans @GovChristie and @repmichaelgrimm, but equally corrupt Democrats get no scrutiny. @joshrobin

— Louis Flores (@maslowsneeds) January 29, 2014
The instance of Mr. Scotto actually confronting Rep. Grimm on camera about allegations of corruption is rare for TV news. Very few reporters dare to actually embrace the discomfort of approaching politicians or lobbyists on camera with questions about political corruption. Because of this rarity, it's all the more evident that the media's two most recent "shake downs" have been of Republican politicians : New Jersey Gov. Chris Christie and Rep. Grimm. No TV news program dares to go after the Democrats, who now oversee the corrupt city Board of Elections, for example. Are behind-the-scenes expressions of anger and rage, like this but never caught on tape, the reason why Democrats have been able to slay the news media from investigating political corruption ?