NYPD Armored Personnel Vehicle (Tank) at de Blasio Inauguration : Lenco-Bearcat armored vehicle.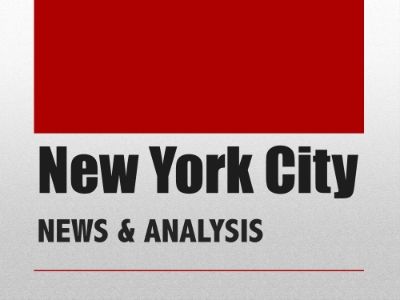 Earlier today, the New York Police Department shut down Broadway south of Canal Street in preparation for the inauguration of Bill de Blasio. The security was heaviest around City Hall, and across the street sat parked a Lenco-Bearcat armored personnel vehicle.
Because the dignitaries taking part in the mayoral inauguration included Alejandro García Padilla, the Governor of Puerto Rico, Sen. Charles Schumer, and former President Bill Clinton and his wife, the former First Lady Hillary Clinton, security precautions were high. One police officer rudely refused to allow me to take photographs from the opposite side of the metal gates where protesters were locked behind. It appears that the heavy military-like force of the NYPD, which proved to be controversial under former Mayor Michael Bloomberg, will continue under Mayor de Blasio.