Mayor de Blasio violated checks-and-balances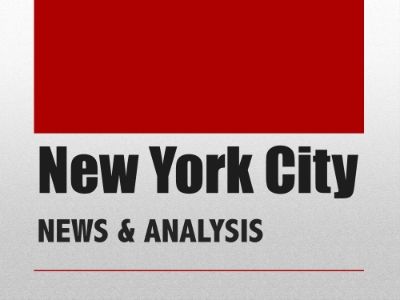 Given to how much control Mayor Bill de Blasio wants to have over the City Council, like picking its new speaker, the mayor also wants to have a say in who would lead the various Council leadership posts.
And when Speaker Melissa Mark-Viverito announced this week the new leadership posts for the City Council, her deputy, Councilmember Brad Lander, told reporters, "A lot of people were consulted." When pressed further by reporters about the role of the mayor's administration in selecting the new Council leadership posts, Councilmember Lander admitted that, "Yeah, I guess I did talk to members of the administration ...." (Bill de Blasio aides consulted on New York City Council committee assignments * Capital New York)
Mayor's staff had a hand in Council committee assignments http://t.co/B4gFFZQFPr via @Azi

— Kristen Meriwether (@MeriwetherK) January 23, 2014
Mayor de Blasio's efforts to subvert the will of the City Council in determining its own leadership flies in the face of all the criticisms he hurled at his chief rival in last year's mayoral race. Previously, Mayor de Blasio had excoriated the former Council speaker, Christine Quinn, for serving as a rubber stamp for the former mayor, Michael Bloomberg.
But now, it seems, Mayor de Blasio is seeking from Speaker Mark-Viverito that which he formerly charged Mayor Bloomberg from seeking in Speaker Quinn : a doormat.