Animal-lovers "adopt" corruption playbook, just like LGBT activist Christine Quinn did ages ago.
Robert A. Halperin, a member of NY-CLASS, the animal rights group that helped to fund a controversial $1 million Super PAC in the recent mayoral election, today defended mayor-elect Bill de Blasio's offers of Council leadership posts, the disbursements of lulus, and other inducements, to strong-arm the City Council to pick Melissa Mark-Viverito as the next Council speaker.
"No speaker has taken that job.. w/o discussing committee assigns w possible supporters" said @fidler4senate::/ @informedvoting @nypost

— Robert A. Halperin (@RobHalperin) December 29, 2013
It further appears that Mr. Halperin was defending the in-coming de Blasio administration from comparisons to out-going Council speaker, Christine Quinn, who had a reputation for making backroom deals, thwarting the democratic process of the City Council, and of using Council leadership positions and the distribution of corresponding lulus as ways to undermine the independence of Councilmembers.
.@informedvoting: U C everything as unethical! Its normal legal politics here. Should they pick comm-chairs out of a hat? @katetaylornyt

— Robert A. Halperin (@RobHalperin) December 29, 2013
What is notable is that in the campaign for mayor, candidate de Blasio aggressively pursued the Madame Speaker as violating the principles of checks-and-balances, because, essentially, Mr. de Blasio accused Speaker Quinn of subverting the will of the Council in deference to outgoing Mayor Michael Bloomberg's big business agenda. In the past, others have also noted that Speaker Quinn had subjugated herself to Mayor Bloomberg years ago, but when she first started out in politics, Ms. Quinn had been a flamboyant torch-bearer for the progressive brand. The same thing happens to everybody in politics, who start out as firebrands for reform : they flame out the minute they adopt the corruption playbook of the broken political system.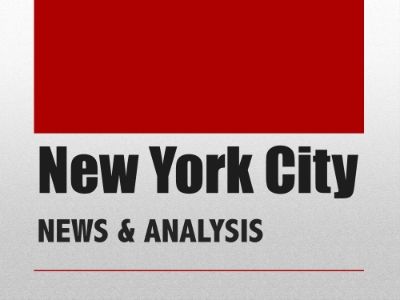 Now that it's Mayor-elect de Blasio, who is the Council's puppet master, all the phony reformers, if that's how you'd classify Mr. Halperin, have backtracked, finding no problem with how the mayor-elect plans to subvert the independence of the City Council himself.
Where are the progressive reforms ?
Isn't it sad to see a progressive-influenced movement, like the campaign to end the horse carriage trade, be corrupted into playing by the corrupt rules of the broken political system ? Isn't there an honest way to bring about reforms without having to play by the same dirty tricks as the corrupt politicos, who have spent years refusing to ban the use of horses to pull the carriages through Manhattan ?