The Marquee To The Eagle Theater Was Demolished Today ; This Spring, The Eagle Will Become A South Asian Grocery Store.
From The New York Daily News :
A 1930s-era movie theater in Jackson Heights that became a porn palace before showing Bollywood flicks is about to experience its most radical reincarnation.

A large South Asian grocery store and food court is slated to open this spring in the gutted shell of the Eagle Theater in the heart of Queens' Little India.
In preparation for the spring opening, the Eagle's marquee was demolished today.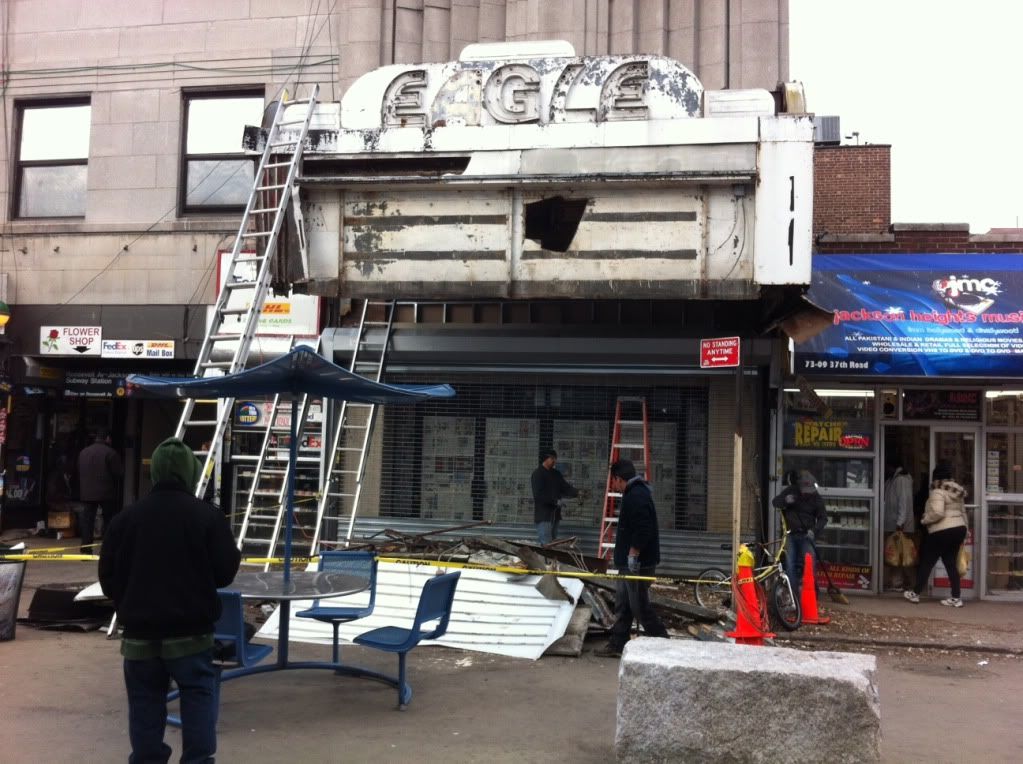 Here is a side view of the marquee, which was being torn down.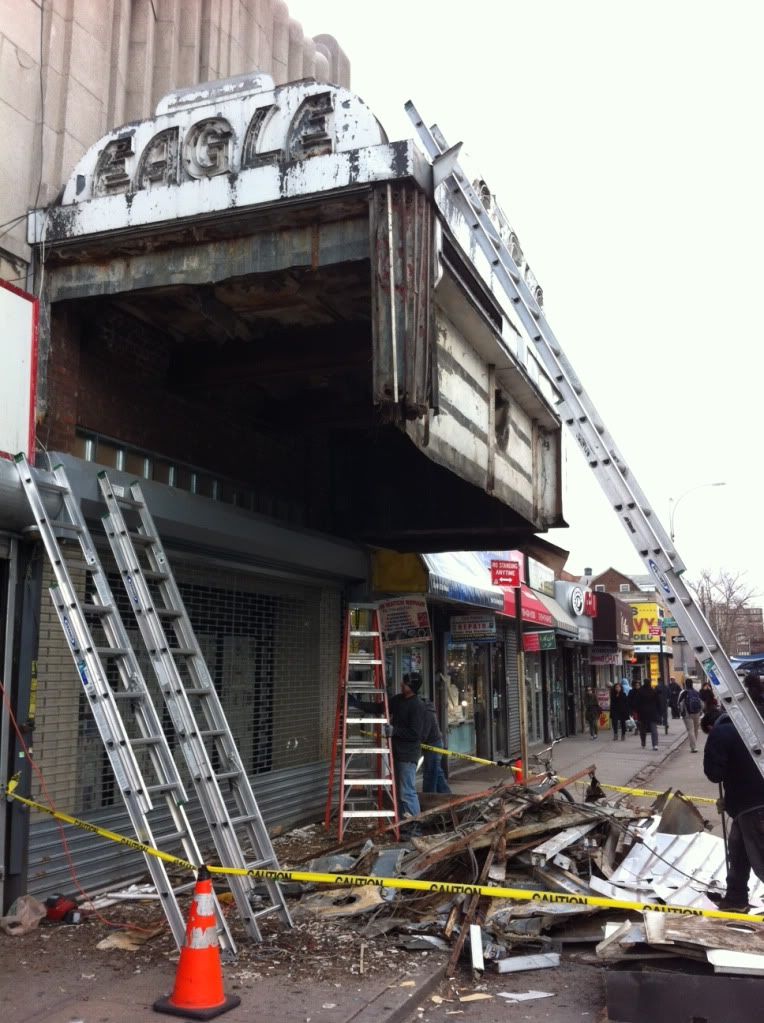 The new public plaza in Jackson Heights will continue to evolve, as the store fronts change.