Potential New York City 2013 Mayoral Candidates Raising Money ; Sitting On Millions Of Campaign Cash.
Manhattan Borough President Scott Stringer raised approximately $1 million dollars in 2010 in what is being called a preparation to run for Mayor of New York City in 2013, reported The Wall Street Journal.
The Journal reported that in the final 6 months of 2010, Mr. Stringer raised nearly $400,000, while City Council Speaker Christine Quinn raised $121,000. During the same period, each of Rep. Anthony Weiner and 2009 Mayoral candidate William Thompson did not raise any money.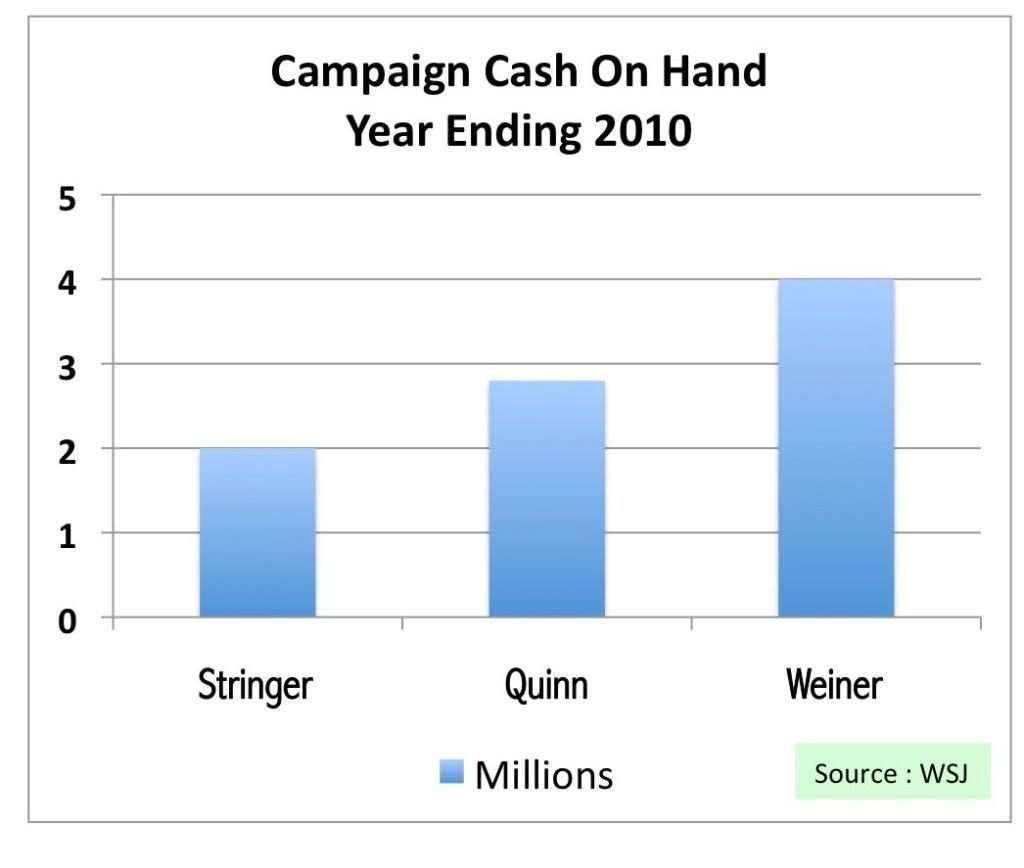 While Mr. Stringer had a definite fundraising advantage in 2010, his rumoured competition for the Demorcratic nomination have piles of campaign cash that can be funneled into a mayoral campaign. Together with his 2010 fundraising, Mr. Stringer has a combined balance of approximately $2 million, Ms. Quinn has approximately $2.8 million available to her, and Mr. Weiner has almost $4 million on hand.
New York City Comptroller John Liu and Public Advocate Bill de Blasio, each of whom are also considered potential mayoral candidates, have not released their fundraising activities for the latter part of 2010, The Journal reported.